Posted:
When you imagine your dream building, wood is your best friend, naturally.
With any number of additional features, adaptations and styles to choose from, timber is the construction material to help you get creative, constructively.
Helped along with inspiration from some of our recent projects, we're going to take you on a journey demonstrating timber's ability to make your next project a beautiful, sustainable and cost-effective reality, whatever it may be.
Timber: history and qualities
Through centuries of experimentation and gradual refinement, humans have mastered timber. We've harnessed it to create some of the most impressive structures on the planet; for generations, timber has been a way of proudly expressing culture and heritage.
From York's very own The Shambles to the instantly recognisable Great Buddha Hall and Metropol Parasol, some of the world's most iconic structures are timber. Click on any of the images to expand them.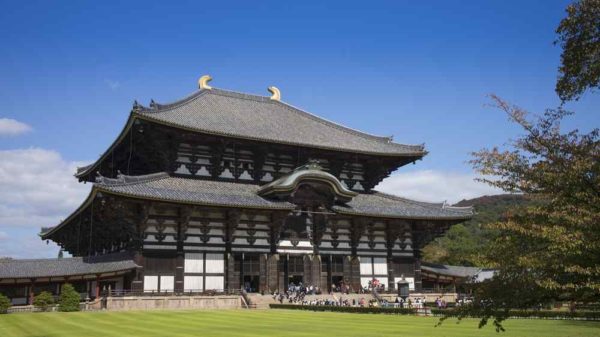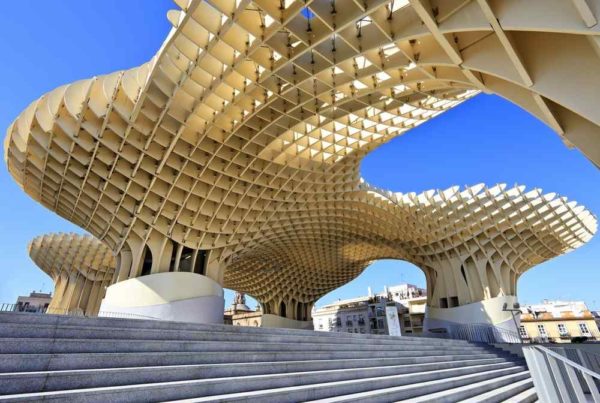 These days, timber can be applied to an incredible number of construction blueprints. Its impressive tensile strength means it's able to be manipulated and become almost any shape or size.
Chances are, however, you're not looking to construct the next Great Eastern Temple. Luckily, we've pulled together some incredible examples of timber's constructive versatility from our own case studies for you to cast your eyes over.
A garden retreat? A home gym?
Even when we're grown up, the desire to have a little hideaway in the garden doesn't quite fully go away. There are a million-and-one uses for timber: some clients have asked us to imagine their next garden room, home office or games room. One of our clients even used timber to imagine their next exercise and hot-tub area.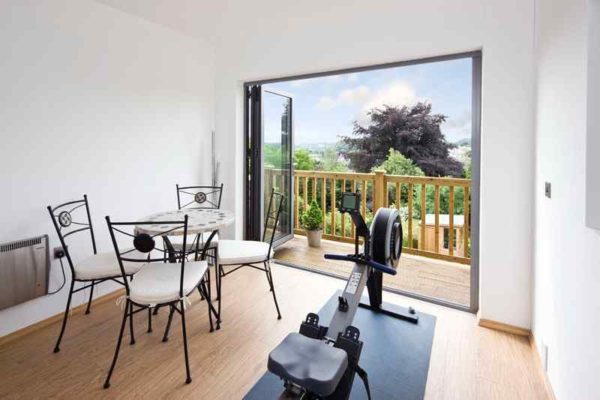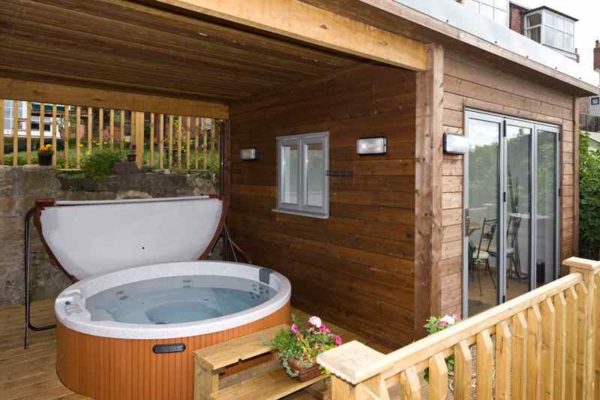 Or maybe a bar?
Serve your drinks in style: this particular build is adapted to provide a full bar experience. That's right: timber is even suitable for a garden party or wedding reception. Blended seamlessly into the surroundings, this project was ready in two weeks, fitted with a courtyard space and sturdy bar, specifically designed to withstand plenty of use.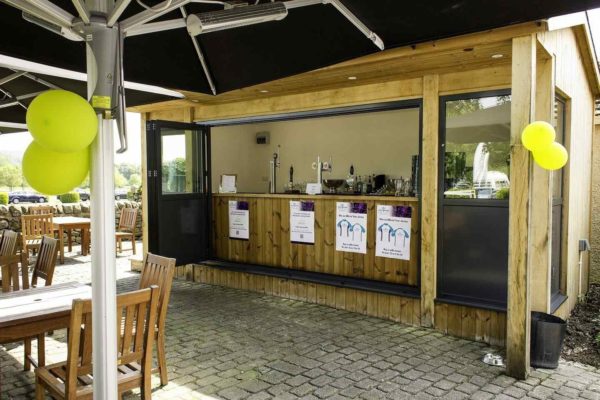 Garages
Timber has the ability to make something as mundane as a garage into something glamorous. You heard us right: timber can turn your bog-standard car shed into an aesthetically-pleasing outbuilding that adds something to your property!
Let your imagination run free for your garage - this build even trebled up with a garage, upstairs area and stable. Now, we just need some nice horses and classic cars!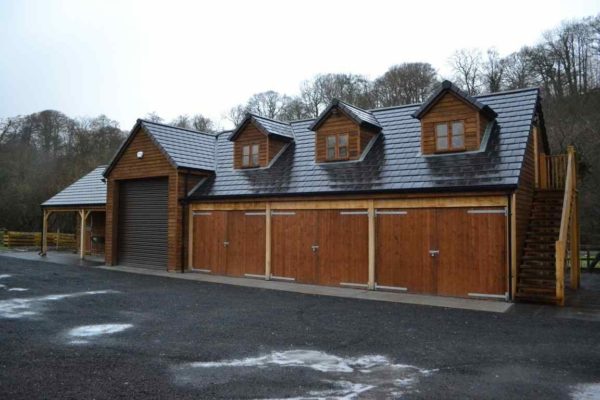 A range of nifty features
One cosy garden office that we built contained a green 'sedum' roof, underfloor heating and metal Venetian blinds. Perfect for some outside-in paperwork when it's raining. Thanks to the living roof, this build blends perfectly into the corner of the garden.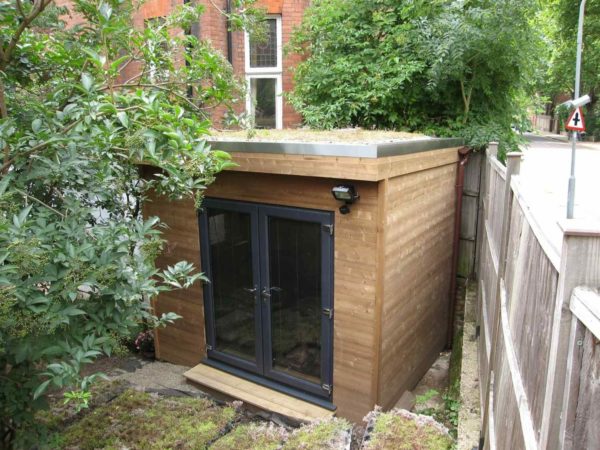 Adaptable for education...
Perhaps the greatest testament to the versatility of timber its ability to become a stimulating, multi-purpose educational environment for pupils with special educational needs.
We built a dynamic 138m² classroom for Keelman's Way School. Catering to pupils with special educational needs, the build was fitted with decked ramps and large sliding doors. This provided a seamless blend from inside to outside, where the school playing fields lie. The build doubles up as a changing room facility with a large group teaching space, storage facility and kitchen. Not only this, but timber enables this build to blend into the surrounding woodland.
These bespoke adaptations are where timber comes into its own for creative construction.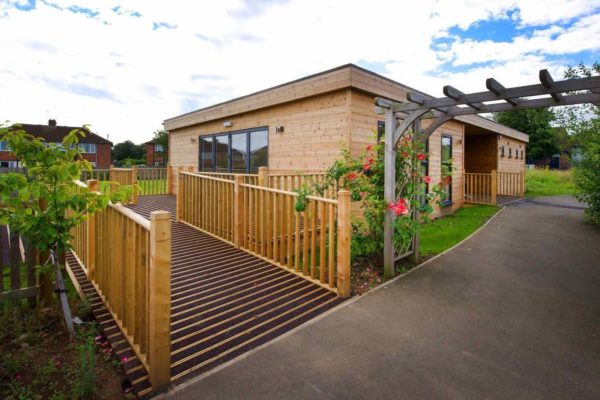 Equestrian
And, of course, where it all started for us - we're die-hard equine enthusiasts. As we started out building stables over 15 years ago, we've got a great idea about how to get creative with a stable.
This client's bespoke stable and barn complex is a multi-purpose build complementing existing natural surroundings. Timber was able to meet their very personal, bespoke vision - a U-shaped complex with rooms above.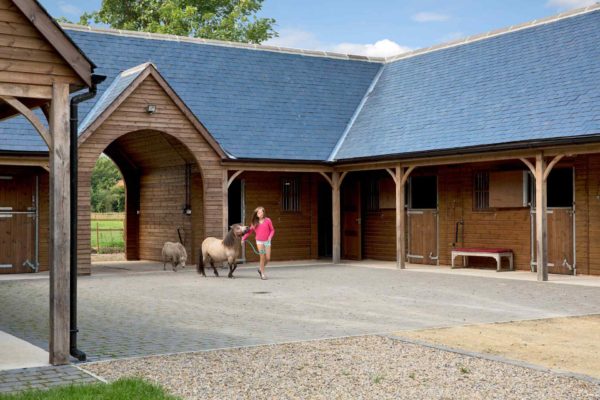 I guess all of this begs the question: are there any bounds to timber's powers?
We're ready to turn your building aspirations, whatever form they take, into a big ol' beautiful reality - get in touch and let's get talking.
Go Back
View all Blog posts