Posted:
We understand that "wood is good for the environment" seems like a pretty... obvious statement.
We're all aware that trees, after all, are good for us. But we're here to tell you that not only is wood of use to us in the ground, growing naturally - it's also good to us and the planet in terms of how it's used in construction projects, too.

So - why is that?
Wood is 100% renewable.
Not only is sourcing timber easy to do, getting it back once it's been used is a doddle, too. According to international wood providing service, Teal Jones, wood products have the lowest ecological resource use index - which means that while we're harvesting trees to create timber, the effects are only short term, as reforestation quickly follows.
Specifically to the UK, this is supported by the fact that six thousand hectares of new woodland were created in the UK between 2015 - 16, suggesting that not only are we not losing out, we're actually gaining more wood with our quick recuperative efforts.
Wood's one of a kind in this sense. Other products, by comparison, are difficult to renew or are completely non-renewable, such as petroleum (used to make plastic) or ore (for steel). Once these resources have been used, they cannot be replaced - unlike timber, which always comes back.
Wood is the only naturally recyclable and biodegradable building material.
There is an incredibly low amount of wastage in a timber construction project. Wood is 100% recyclable, and the leftovers from your building project can be reused or disposed of in a myriad of eco-friendly ways: unused timber can be reclaimed and used for other architectural projects, for instance, such as laminated floor coverings or fencing. Alternatively, it can be left to biodegrade naturally. Whichever way it has to be, wood disposal can always be green.
Responsibly sourced wood removes CO2 from the atmosphere.
Wood not only absorbs but actually stores carbon. According to research explored by Make It Wood, 50% of the dry weight of wood is carbon itself - and timber is, in fact, the only carbon neutral building material that exists.
This isn't a quality that should be underestimated. Design and architecture website Freshome puts it statistically in their article on the perks of wood:
"0.8 tonnes of carbon emissions are saved for every cubic metre of wood which is used in construction, therefore, if a home uses 20 cubic metres of wood, that's a saving of 16 tonnes in carbon. In context, 16 tonnes of carbon is the same amount of carbon produced by driving 90,000 kilometers (as a very crude estimate)."
See what we mean? Wood's carbon-storing properties actually do have a very real impact on climate change.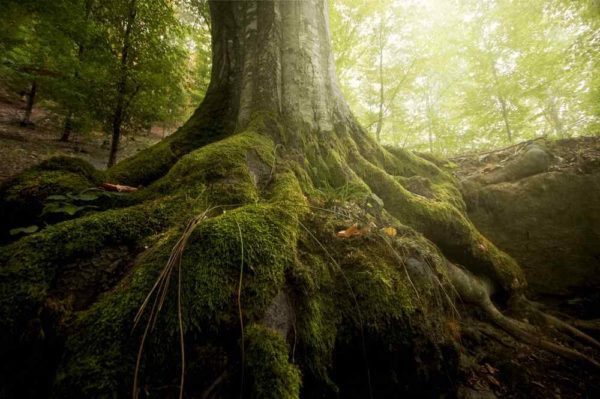 "Every wood substitute – including steel, plastic and cement – requires far more energy to produce than lumber." – Dr. Patrick Moore, co-founder of Greenpeace.
Timber is eco-energy royalty in the construction world. For one, it doesn't take a lot of energy (or highly complex machines) to process at all - in turn cutting back on its carbon emissions even further. It's also incredibly quick to build with, saving time and - again - energy throughout the construction process itself.
In addition, timber saves hugely on energy usage in terms of transportation. Processed timber is a relatively light material, generally weighing between 400 - 800 kg/m3. Report "Timber As A Sustainable Material" compares this to concrete, which weighs approximately 2,500 kg/m3: comparatively, timber is much lighter, which means less trips need to be made to transport it, it's easier to transport and it's less of a strain on the transportation vehicle - making transporting timber from the forest to your construction site much greener.
Don't think that this doesn't apply to you.
So much cutting corners with energy saves you on your construction costs - and timber's natural properties further help to insulate your home, too. According to Teal Jones, wood is 400 times better at insulating a building than steel, and 15 times better than concrete - so in using timber, your central heating bills could become, largely, a thing of the past. Everybody wins.
What are you waiting for? Be kinder to the planet with your next construction project - contact us today.
Go Back
View all Blog posts