Posted:
Story stones are an increasingly popular tool to help with the telling of engaging, illuminating stories, bringing something different to lessons and creative play for children of all ages. These simple, yet effective aids promote language development, communication and engagement through play.
Story stones: The educational benefits, lesson planning tips
What are story stones?
Story stones are pictures painted onto smooth pebbles, used as an aid in storytelling - they can either represent a known story to be placed in order, or they can be a varied selection of images that prompt children to create their own stories.
The decorated stones are placed in order (with or without the help of a cue bar) to build a narrative. The possibilities for stories when creating them from scratch are almost limitless, making story stones a very open-ended tool for early stages of learning and articulation.
What are the educational benefits of story stones?
Story stones are great teaching tools for developing children's communication skills, promoting their language skills and encouraging their imagination and creativity. They allow non-verbal or pre-writing pupils to create stories and narratives by combining and placing the places.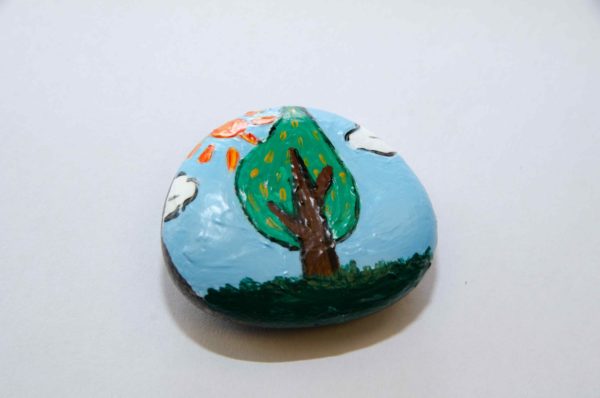 Can story stones benefit pupils with special educational needs (SEN)?
Story stones are an extremely helpful way of engaging students who have special education needs in the benefits of storytelling. By inviting pupils to choose and place stones, they help non-verbal or pre-writing pupils to create pieces of work. Those students with sensory processing disorder, for example, may find story stones to be an engaging way to create their own stories.
How do I use story stones in lessons?
The stones are laid out, with pupils invited to choose the first one. This may then be placed on a cue bar - usually containing prepositional phrases such as "first", "next" and "then". As the children go, pause for a little while and write down what they say so they can see it. This is well done on a large whiteboard or piece of paper. By linking the pictures on the story stones with written language, the children will be able to pick up what is being said. But make sure to give the students plenty of time to think about the various meanings of each stone.
Try creating a prompt for each stone to get the children thinking. Okay, they've chosen a picture of a mug - but what colour is it? What shape is it? Have a colour or shape chart on-hand to assist the learners or perhaps create a list of discussion points for each stone.
Useful questions to engage learners when using story stones:
What can they see?
What shape and colours do they see?
What do they think it means?
What would they like to happen next, or how does the next stone link to this one?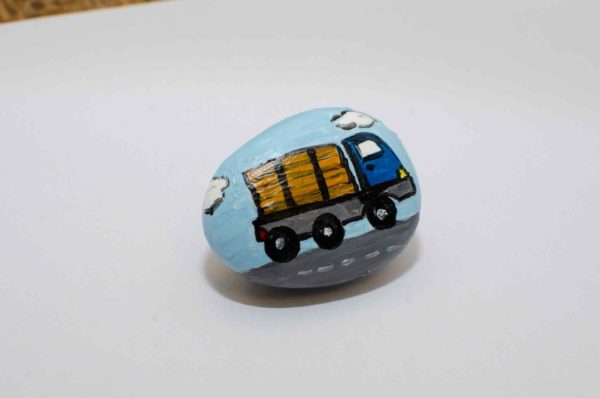 How to create and paint storytelling stones for kids and children
Where do I start with making my own stories?
Start with selecting a simple story that you feel you can break down into small key plot points, or, alternatively, create a range of stones through which the children can create their own short narrative. If you're using a known story, create four or five stones or elements and plan out the imagery for your stones as well as their accompanying questions or potential cue cards. The children can then use their understanding of the story to order them. Simplicity is key; anything too complex and your pupils might struggle to follow the story.
However, if you're encouraging story creation, a larger selection of more random imagery will encourage the children to use their imagination to generate their own ideas when combined with cues. Allow the children the opportunity to explore their ideas and if there's a lull, you can introduce the prepared questions. This method allows for maximum creativity and presents limitless opportunities for story creation.
Storytelling ideas for story stone use.
Story stones are creative props for storytelling, but that's not to say they need to be used in isolation. Consider adding extra elements to bring your story to life. Craft supplies such as pipe cleaners, feathers, craft sticks, pens and more can help your children add to their ideas and themes.
How do I create story stones with kids?
Start with smooth, flat stones; this will help the children apply their imagery. The pictures can be painted or stuck on, depending on their age and abilities. If you're painting, go for a thicker paint sure as acrylic or gouache, this will not only show up better, but will limit colours from bleeding into one another.
Again, if you want the children to design their own, consider stickers as a way for them to build their own stories.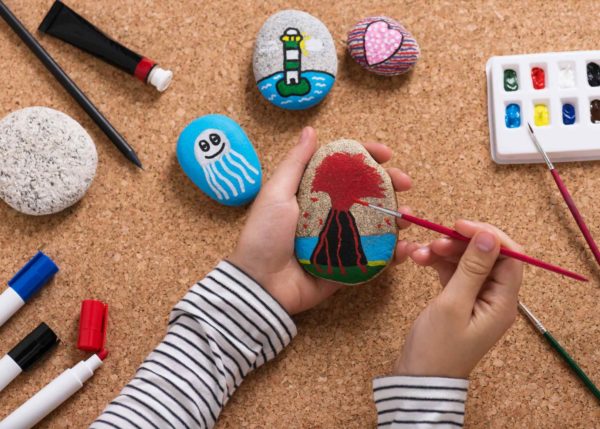 Storytelling in general for children
What are the benefits of storytelling for children?
Storytelling through story stones - and other aids - can be an excellent tool for nurturing key skills such as social communication, creativity, logical thinking and support your learning through play objectives. Stories are an inclusive way to help children learn no matter what their abilities.
How do I teach storytelling to kids?
Stories have clear structure: beginning, middle and end, so when working with pupils, it's a good idea to encourage them to build their own structure and ensure their work draws to a conclusion. You can encourage the structure through the use of stories they may already be familiar with and highlighting how these are built of component parts. You could even ask the children to suggest what parts could qualify as the beginning, middle and end.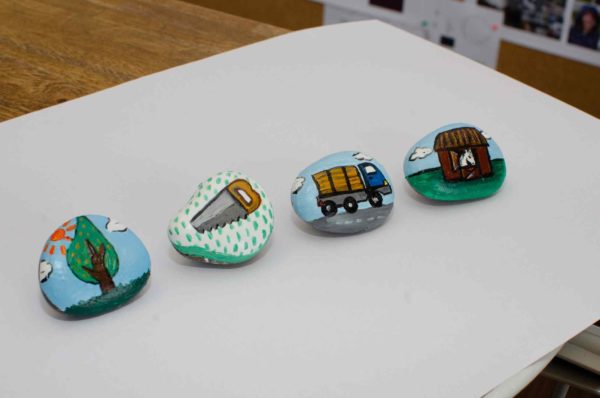 We're passionate about education and helping teachers to get the most out of the learning experience for their pupils. As a timber construction specialist with over 15 years' experience, our bespoke classrooms are designed to achieve precisely that; feel free to browse our education building case studies. If a timber classroom is something you feel your nursery or school could benefit from, please do get in touch for a no-obligation chat and let's discuss how we can get your project started.
Go Back
View all Blog posts