Posted:
TVR Vixen, Jensen Interceptor, or perhaps a good ol' Ford Cortina Mark 3.
Whatever takes your fancy in terms of classic cars, one thing unites them all (apart from vintage beauty) - the need for optimum care and attention. One of the most important aspects to the cars' care is the garage, where they spend the vast, vast majority of their time. It's something you've got to get right.
Should I choose more traditional building materials - brick or concrete - or perhaps opt for timber? Here are five reasons why timber-framed garages are ideal for storing classic cars.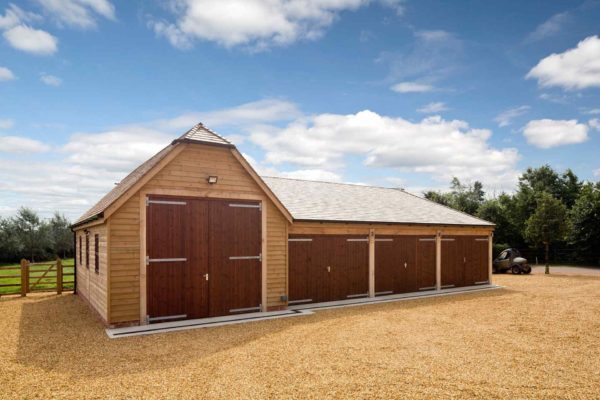 1. Timber is a naturally-insulating building material
The optimal climate for a garage containing classic cars - indeed, any cars - should be stable and non-fluctuating.
To this end, timber is a highly useful building material. As well as being incredibly breathable, wood has natural insulation properties. Timber's cellular structure contains air pockets, limiting its ability to conduct heat, as well as providing a natural barrier to coldness - the perfect thermal performance.
Year-round use of your timber garage will, nevertheless, necessitate the installation of artificial insulation and heating. Luckily, a timber framed structure contains cavities into which materials can be placed, meaning that insulation doesn't increase the thickness of the floor, roof or walls.
2. Timber maintains an ideal humidity
Timber is able to breathe naturally - which is great news for the levels of condensation in your garage. If your timber garage is too damp, it will induce rust in the cars. Unlike brick and concrete, timber is naturally free of condensation, making itself a fantastic building material for the purpose of storing classic cars. Timber lets moisture out - helping to guarantee an optimal level of humidity.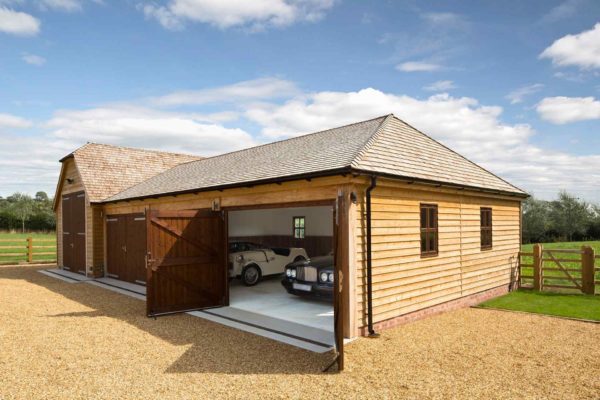 3. Timber is eco-friendly - as well as economical
Because it is naturally-insulating, timber holds heat better in winter. Its cellular structure also limits its ability to conduct heat, keeping the interior cooler during hot summers. Both of these make timber a more eco-friendly option; they limit the need for artificial heating or cooling.
As a naturally-occurring material, timber is also 100% renewable. Not only this, but harvested timber removes and stores carbon dioxide from the atmosphere - a harmful greenhouse gas. So by choosing a timber garage, you also allow yourself a certain sense of self-satisfaction about doing something for the environment!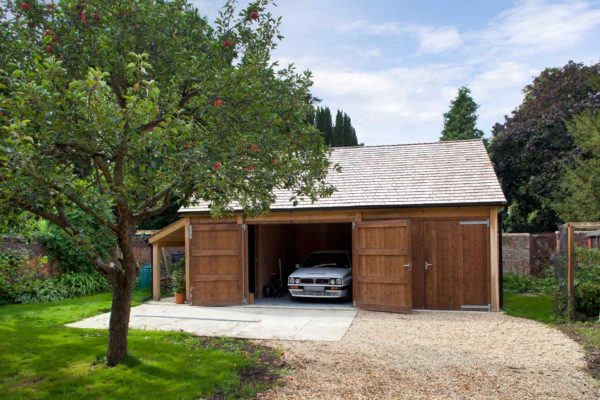 4. Whatever the weather, timber's up to the job
Despite being a lightweight, cost-friendly, environmental means of construction, make no misconceptions about timber's ability to completely protect from the elements.
In fact, timber is actually more apt for protecting from adverse weather conditions; more traditional options - brick and concrete - can make for a fairly draughty experience - exposing your pride and joy to the unwanted chill of the outside elements. Standalone timber structures can be completely draught-proofed.
Standalone structures, such as timber garages, are useful as they don't need to adjoin another building. However, this makes them exposed to plenty of sunlight. And, as any classic car enthusiast knows, the potentially insidious effect of sunlight on the paintwork of your classic cars should not be underestimated. As such, an intelligent timber garage design will still admit plenty of natural light to ensure an airy, bright space, but will protect cars from UV light through strategic window placement.
5. They're beautiful - and can be more than just a garage
You may not typically associate a garage with socialisation or relaxation - but you should. One final benefit to round off our list: as modular buildings, timber garages can be more than a storage place. With endless design possibilities, why not also make your garage somewhere to relax? Perhaps a room above? No problem. After all, what sounds better than a few cold drinks with your Triumph Stag, and perhaps a few friends or family (if they're lucky)?
The possibilities for personalisation and adaptation make it capable of serving almost any shape, size and use you have in mind. You could even have a fully-furnished room upstairs - great for extra storage, a garden office or perhaps a pool table.
And need we mention timber's natural aesthetic beauty? These outbuildings blend seamlessly into the outdoors, providing a natural look.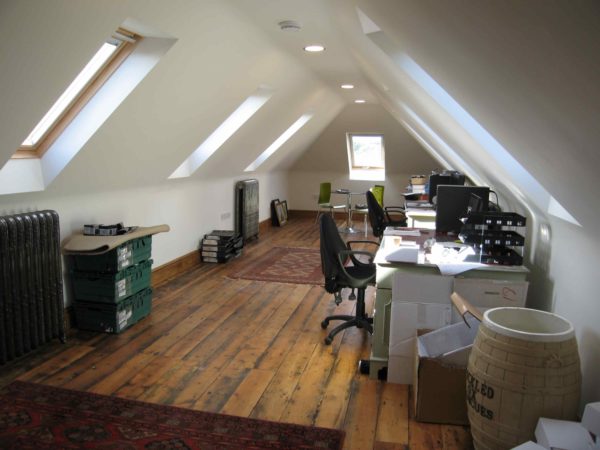 Room above: A garage with its own office and leisure space tucked away, complete with Velux windows.
It's fair to say that we love working on these projects, and seeing what owners do with their timber garages (as well as marvelling at their automobile contents!). We've completed a number of timber garages specifically for the storage of classic cars, as well as a huge range of bespoke, customised timber garages for more general use. For some arboreal build inspiration, do check out our work here.
Do you have a timber garage project in mind? We'd be delighted to talk it through with a no-obligation chat. Why not set the wheels in motion by getting in touch with our friendly team?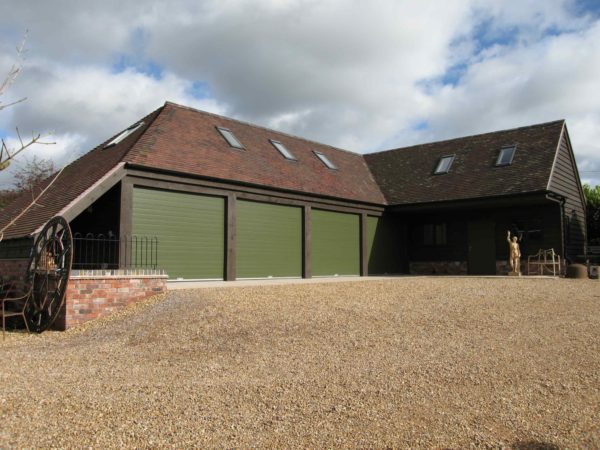 Go Back
View all Blog posts