Posted:
Following her exceptional win at last year's The Stable Company 138cms Championship at HOYS...
We got chance to catch up with young rider Nicole Lockhead Anderson to find out what she's up to next…
Congratulations on winning The Stable Company 138cms Championship at HOYS 2016! We hear you won last year, too. What was the first award you ever won?
I won the lead rein class on Sparky the Dartmoor pony!
When did you first realise you have a passion for horse riding? Does it run in the family?
My mum rode before she had children - she had a home bred stallion that The Craigie family evented, and another home bred called Magic that I fell in love with. We've never looked back.
How many competitions have you taken part in to date?
Too many to list! We are currently competing nearly every weekend with horses and ponies.
Can you tell us a little bit about what you have to do to prepare for championships?
No different to normal, really - I just make sure the ponies are all fit and well and are enjoying what they do.
How do you get to know your horses?
Every pony has their own personality and I enjoy getting to know each one.
How often do you train?
Every day - you never stop learning.
Do you only ride your own ponies? Do you find it more difficult to bond with ponies you have spent less time with?
I am very lucky to ride lots of different ponies and each one has their own way of going which I enjoy adapting my riding to.
What is your top tip for keen riders out there?
Work hard and don't be afraid to ask for help.
What are your most memorable horse riding moments?
Definitely winning The Stable Company Championship at HOYS two years in a row, but also winning the 148 Grand Prix at EHPI.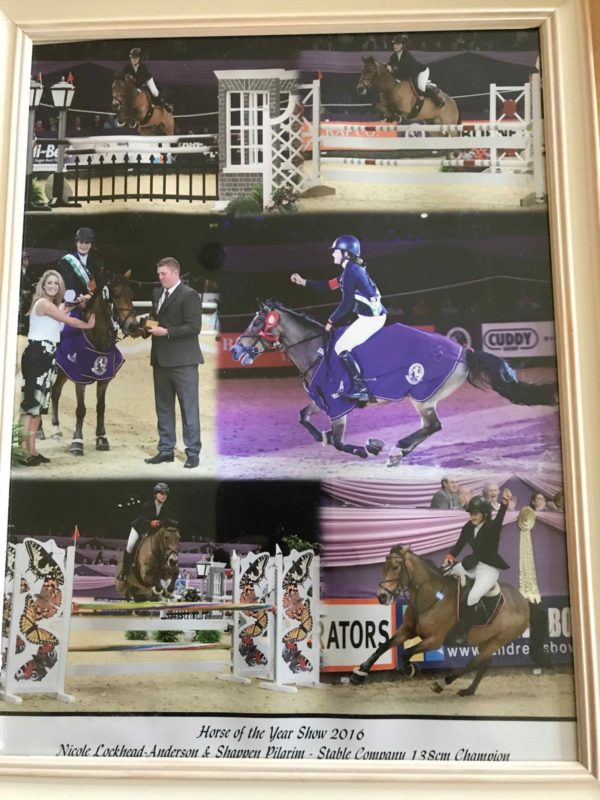 Which horses / horse riders do you admire most and why?
I really admire Scott Brash. He works very hard and is a great role model. His management of his horses is fantastic and I love his horse Hello Sanctos because he is amazing and has similar markings to my 138 pony Sonas Barney.
What's your favourite thing about horse riding?
Seeing the improvement in young ponies and enjoying watching my old ponies go on and doing well with their new jockeys.
The Stable Company is sponsoring the same Championships at HOYS 2017 - will we see you there?
Unfortunately I will not be competing in this class as I am too old now. However, I'll hopefully be there to cheer on my old ponies with their new riders.
What are your goals for the future? Do you hope to continue riding horses professionally?
I would love to be considered for the pony European team and would love to carry on to ride professionally.
What do you like to do aside from horse riding? We know you're still studying at school - do you find travelling to various shows difficult when it comes to balancing your school work? You're a very inspirational young woman!
My school, the International School Of Aberdeen, has been very supportive since I started there at Christmas. As well as riding I enjoy all track and field events at school, especially Javelin and shotput as well as netball, rugby and tennis.
If you loved HOYS 2016 as much as we did, you'll be delighted to know we're sponsoring HOYS 2017 again this year!
Keep an eye out on our Facebook and Twitter page for all the latest updates and competitions.
Go Back
View all Blog posts