Posted:
If there's one thing we know a fair bit about, it's uses for a timber building. In this new series of blog posts, we'll explore the many, many ways in which timber can be used to create inspiring, beautiful modular buildings.
First up - a garden room.
Well, who wouldn't want one? Your own little hideaway at the end of the garden. A place to escape, have some quality time to yourself… for reading a book, a games room, or to finally crack on with those odd jobs that you have been managing to put off for way too long. With timber, you can make your garden room whatever you want it to be.
Timber's more than up to the job.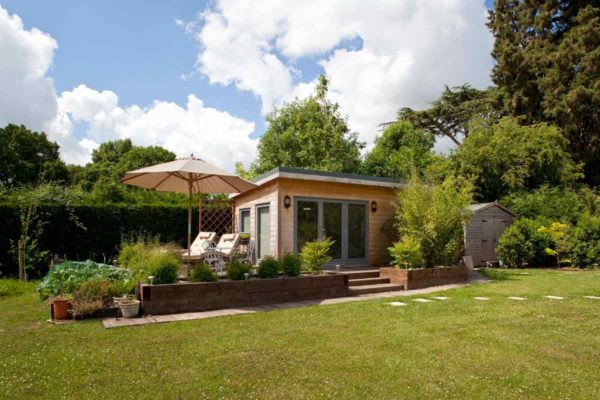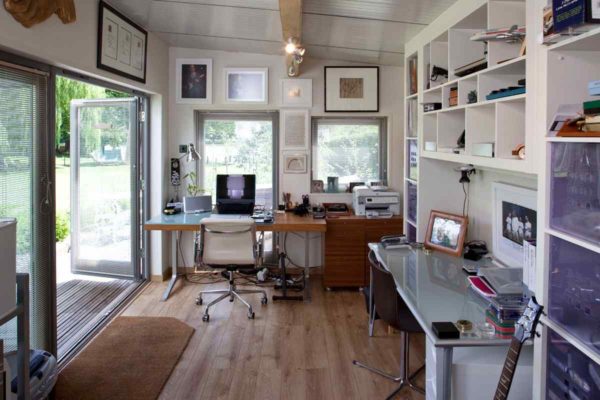 Take a look at this garden room we created for a couple in Stratford-upon-Avon. They decided to use their garden room as a timber office pod. As a couple who had entered semi-retirement and wanted to work from home for a couple of days, this extra space separate from the house was just the ticket.
Because of the natural aesthetic of timber, this garden office slots seamlessly and neatly into the surrounding greenery. Almost as if it's always been there!
A games room?
It's every young kid and teenager's dream (and let's admit, adults too) - a secret games room at the end of the garden. This garden pod we created became a leisure room - containing a pool table, mini drum kit and a computer.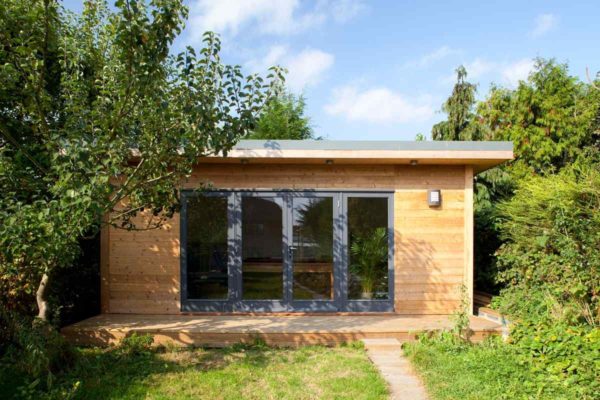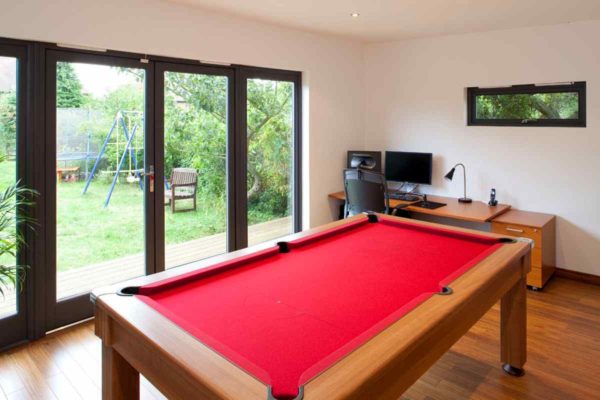 What else is there to say about timber garden rooms?
Stay cool...
Timber's natural qualities make it ideal for helping to keep its inhabitants cool on sweltering summer days, but also nice and warm on freezing winter evenings.
Timber is hygroscopic - meaning it improves indoor air quality by moderating humidity.
It's also a natural insulator and doesn't leak heat as much as other traditional building materials, like concrete. Timber modular buildings can also be further artificially insulated, in addition to containing underfloor heating - just like this eco garden office in Harrogate. With a digital thermostat and timber, this garden room is always at a comfortable temperature.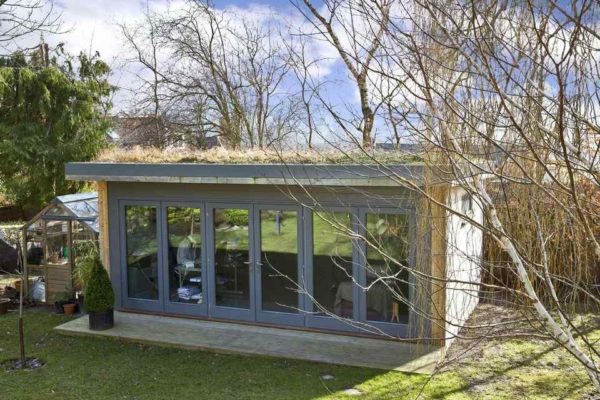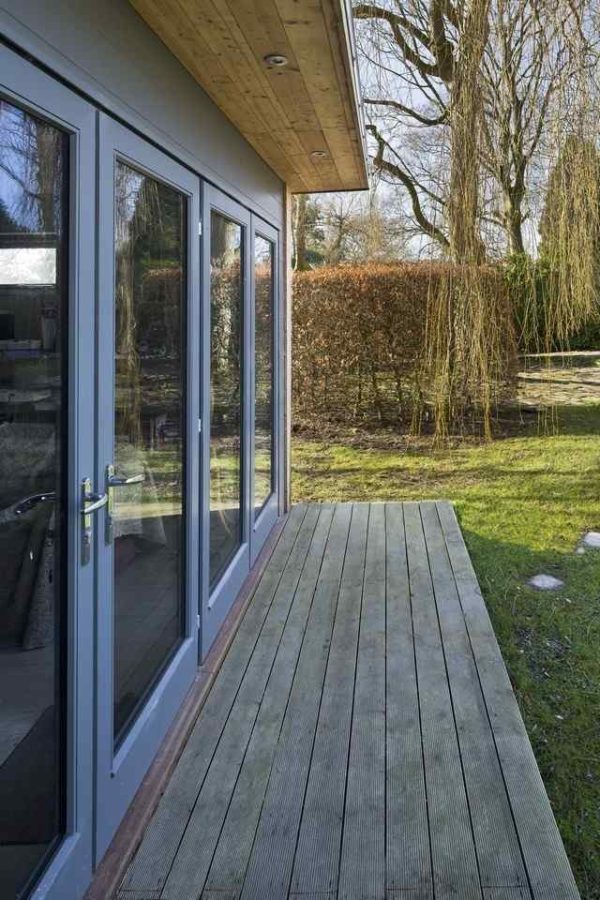 Timber's green.
Well, strictly speaking, maybe it's more of a gorgeous grey-blue. But timber is a 100% renewable material - meaning that by choosing a timber garden room, you're doing your part for the planet. Hooray!
In fact, all the timber we use on our projects is sourced from suppliers that are FSC or PEFC certified - meaning its harvest is fully sustainable and doesn't contribute towards deforestation.
That's not to mention all the other additional features that we enjoy offering to our customers to help reduce their garden room's non-renewable energy consumption. This could mean full insulation, a solar panel, a living roof or more. Not only that, but strategic window placement and smart light sensor technology can maximise natural sunlight and cut down on lighting costs.
There's no end to the design possibilities when using timber. Take some inspiration from our home and garden case studies for an idea of what your project could look like.
Our friendly team are passionate about the buildings they work on - so put them to work on your next garden office project by getting in touch today!
Go Back
View all Blog posts