Posted:
Sensory rooms in schools: a crucial facility and space for those with Special Educational Needs and Disabilities (SEN/SEND).
Let's explore sensory rooms ideas, design and benefits. We hope this blog post proves to be a useful resource for the creation of your next sensory room!
What is a sensory room?
A sensory room is designed to be a safe space to help those sensory issues. It allows them to learn to regulate their brain's reactions to external stimuli by developing coping strategies.
They're used to stimulate or calm the senses — sight, touch and hearing — and provide a space for people with social integration disorder, autism and other special educational needs to explore and develop their sensory skills. They're a place to relax, destress and diffuse anxieties.
With over 1.3 million pupils with SEN in England alone, sensory rooms are vital for providing a safe and impactful learning environment for those with developmental disorders.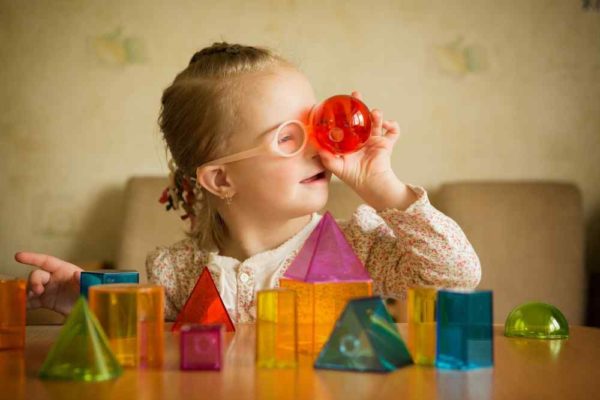 Why are sensory rooms important?
What are the benefits of sensory rooms in schools?
Lots of children struggle to focus and have sensory or emotional difficulties which prevent them from fully engaging with daily life. Our brains are designed to produce and regulate our body's responses to sensory experiences — things we touch, see, smell, taste and hear as well as the pull of gravity and movement around us — a process called sensory integration.
For many, this is second nature, but for those with a developmental disorder like autism, the process can be a cause of stress, anxiety and discomfort. For some, the brain can overreact to sensory stimuli and in others, it may not react enough.
This inability to regulate reactions to stimuli is known as a sensory processing disorder (SPD). It can result in behavioural outbursts including rocking, acting out, hand-flapping, chewing and emotional meltdowns known as stimming or self-stimulation.
Sensory rooms aim to target all eight senses. Most are familiar with five — sight, hearing, smell, taste and touch — but there is also proprioception, vestibular and interoception.
Proprioception — Our muscles and joints all have tiny sensory receptors that tell us where our body begins and ends in relation to our surroundings.
Vestibular — Our inner ears are filled with small canals that contain fluid, which move when we move our head. They contain receptors that send information about our movement and balance to the brain.
Interoception — Our body's way of knowing what we're feeling inside, from the feeling of hunger, to our hearts beating faster and the sensation of butterflies in our stomach.
Equipment and activities that stimulate a range of the eight senses help sensory room users in a variety of ways, depending on their needs.
Sensory play has been proven to have multiple benefits for those with autism and other developmental challenges, including calming their mood, improved focus, building social skills as well as cognitive and motor skill development.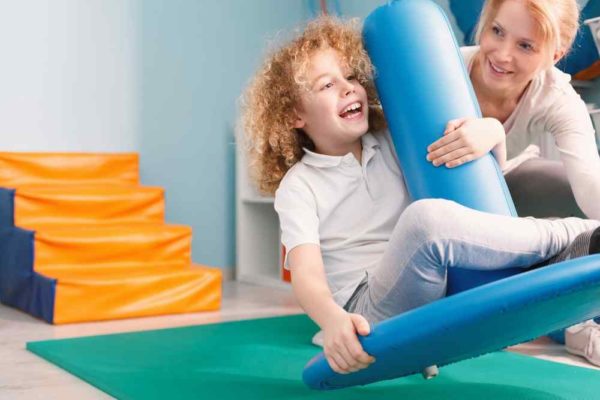 How to create a sensory room
There are different types of sensory rooms, each adapted to the needs of the user. These include multi-sensory rooms and sensory integration rooms.
Both work to provide a stimulating, yet calm space for users to build coping mechanisms. They teach children skills to help manage their understanding of day-to-day life experiences they're likely to encounter, as well as how to respond.
To get the most out of your sensory space, it is first important to identify the needs of the children who will use it, so you can tailor it to best suit them.
Multi-sensory rooms
Multi-sensory rooms are designed to allow the user control over the aspects of sensation in the area. They give children a choice of activities, empowering them to take control in discovering what's around them.
A calm space encourages those who lose focus and struggle to sit still to maintain attention and engage in their surroundings, increasing their attention span over time. Adding padded walls, soft floors and beanbags creates a comfortable space where they can't hurt themselves, encouraging a sense of safety.
Consider incorporating some softly-lit LED panels and fibre optic lights in calming shades like blue and purple. They're great for visual stimulation, alongside some peaceful music to create a relaxing space.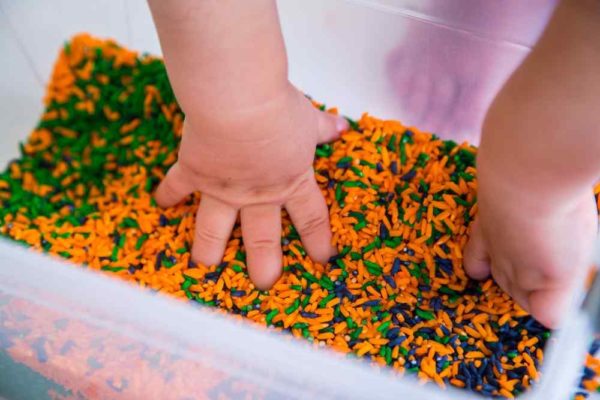 A popular piece of equipment is the bubble tube — great for visual, auditory and tactile stimulation. The bubbles and colours are calming to look at, and if users put their ears to the tube, they can hear the noise of the bubbles — as well as feel the vibrations of the tube.
Consider creating some tactile stations made up of sensory boxes; another common, popular feature in sensory rooms. These can be filled with different textured stimuli such as rice, water beads or dried pasta. They're incredibly easy to make yourself and can be changed to incorporate varying temperatures, textures and smells.
Lava lamps in a variety of colours also make for great visual stimulation.
Interactive panels and activity boards stimulate motor skills in a fun and engaging way, and provide a great range of variety within one activity.
Sensory integration rooms
A sensory integration room incorporates many of the same elements as a multi-sensory room, especially when it comes to creating a calm and safe space. However, they usually feature equipment selected by an occupational therapist to focus on specific aspects of sensory play.
They often have a heavy focus on helping users develop their subconscious ability to process and respond to incoming sensory and environmental stimuli. A lot of the equipment works on the vestibular and proprioceptive senses through elements of movement and pressure.
Swings and steam roller play equipment encourage users to practice their balance, pushing and jumping skills. Weighted blankets, in addition, have proven to be incredibly calming for when users are stressed — a valuable addition to the space.
For those who need oral stimulation or struggle with oral motor skills, chewables are relaxing and can help with breathing control, so should also be considered.
Whilst these rooms can be calming spaces for those who are overstimulated, bold-coloured lights, upbeat music and various swing activities can be used to encourage those who are lethargic and need more stimulation.
It's important to include options to suit the varying needs of all users. Therefore, dimmer switches, a range of music or sounds and different coloured lights are important, making your space adaptable.
Both types of rooms offer benefits to its users. Elements of both can be combined to create a space that suits a wide range of needs, enhancing their abilities by learning through play.
Investing in a sensory room or dedicated area is vital for creating a safe and engaging space that encourages SEN children to overcome sensory challenges and help them fully engage with daily life.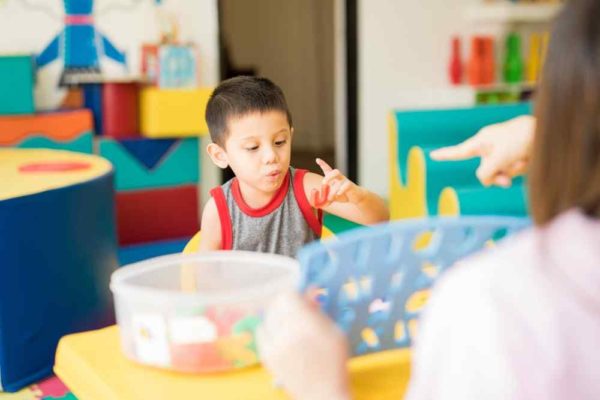 Looking at creating a sensory classroom?
At The Stable Company, we design bespoke timber teaching spaces. Many schools have found these to be a dynamic solution for creating sensory learning spaces — if you're curious, get in touch with our friendly team to discuss your ideas.
In the meantime, if you're interested in learning more about teaching for SEN pupils, you might want to check out our teaching activities for young'uns with additional education needs!
Go Back
View all Blog posts