Posted:
What is the best way to teach our younger members of society about the importance of environmental friendliness, living sustainably and appreciating the world around them? Schools have a huge role to play. By introducing eco-friendliness into the spaces where they spend multiple hours learning, each day - the classroom - teachers can introduce the important topic of sustainability to younger pupils.
How can teachers go about teaching environmental friendliness?
1. Set up an eco-friendly taskforce
As everyone knows, an incredible amount of non-renewable energy can be wasted if things are left running overnight; getting the young ones into the habit of turning off what they aren't using is a no-brainer. But how to inject a bit more fun, and sense of responsibility for their surroundings into proceedings?
Well, on a rotating basis, consider making one group of pupils the 'green team' for the week. It's their job to make sure all the appropriate appliances, light switches, taps and laptops/computers are turned off. Make a checklist that has to be completed at the end of each day.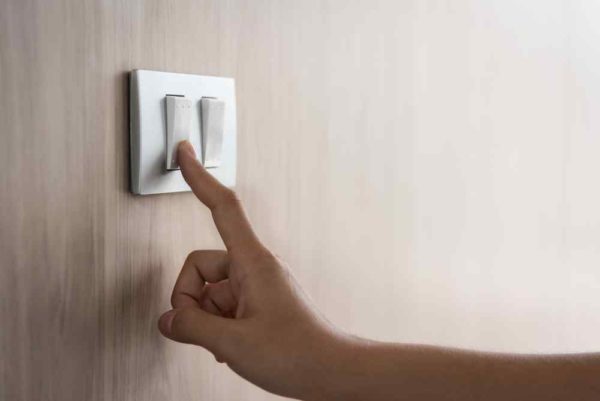 2. Bring recycling into the classroom
It's everyone's responsibility to get into the habit of recycling - and so introducing it into the classroom can be the perfect way of encouraging younger pupils to get in on the act, as well as providing opportunities to learn about the recycling process more generally. What happens with recycled paper and plastic?
Making time each week to make use of communal recycling schemes is one way of doing this. Or, perhaps after lunch, spend 10 minutes sorting any rubbish into appropriate piles. If there's not enough to use for a lesson, it's always possible to bring in some of your own recyclable/non-recyclable material.
Incorporating recycling into lesson time gives a nice practical element to teaching, but also opportunities to educate about what kinds of things are biodegradable, recyclable, and non-biodegradable - and what makes them so.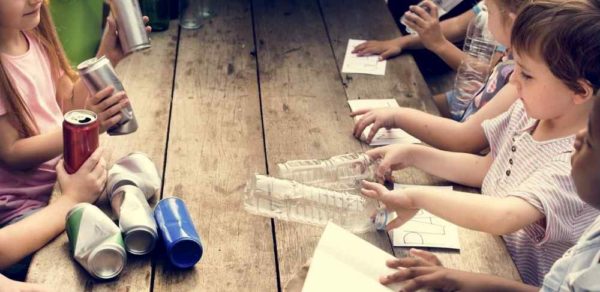 3. Make a school garden (or make the classroom green!)
Cultivating a garden with your class can help to boost their learning, wellbeing and foster teamwork.
As well as giving pupils a connection to their surrounding environment, a school garden provides ample opportunities for education, and plenty of chance to fulfill outdoor learning objectives. Developing a school garden can benefit communication, literacy and numeracy skills - as well as developing that sense of shared responsibility for the environment. If you want to include some bird feed areas, right there is a wildlife learning resource.
The RHS Campaign for School Gardening provides plenty of detail for teachers who are looking to get a school garden kick-started. Countryside Classroom is another organisation providing resources to help schools develop an 'outdoor classroom', educating kids about the importance of the natural environment, food and farming. There's no denying that those lessons outside are often the most memorable and engaging!
Instil a sense of pride in the children in the garden they've created, too. Get them to give short presentations on aspects of the garden - perhaps on the environmental importance of a particular plant or feature.
No room for a garden? That doesn't mean to say that a nice collection of plants can't be grown in the classroom - with a rota for their watering, perhaps.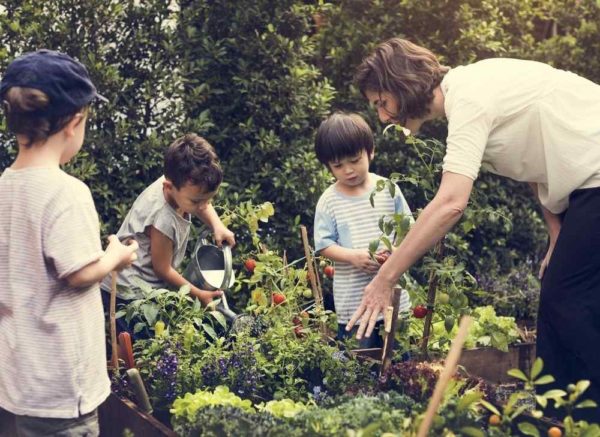 4. Keep things watertight
Help your pupils live their greenest school life by making the most of water. Teaching kids about the importance of water sustainability can be fun and exciting - and one way to bring it to life is to do some rainwater harvesting.
Collecting rainwater is an interesting mini-project that can provide a geography learning resource, as well as something practical that the kids can benefit from and get involved with.
What is the water cycle? How does rain form? What is the process of recovering rainwater? What can it be used for? Why can't rainwater be consumed - what's the process to get it as safe to drink as when it comes out the tap? And, of course, how is groundwater essential for humans, plants, animals and other microorganisms?
A fun, practical project will instil kids with a sense of the importance of the careful use of water. Take a large plastic tub, add some landscape inside, and place it next to the gutter spout near the classroom, or out in the open. You'll create a mini environment where lakes can form, water can be soaked up or evaporate back up.
Collected rainwater could be used for the school garden or plant collection - teaching the importance of making the most of every drop. In summer, when rain is scarce, it's possible to teach your pupils the value of water in areas of the world with arid climates.
5. Look to surroundings as an environmental learning resource
The classroom itself can provide a huge environmental learning resource. How sustainable are the school surroundings?
Let's say, for example, you're in a timber-framed classroom. For starters, timber is a 100% renewable material, and is also the only carbon-neutral building material out there, storing carbon from the atmosphere. It has the lowest ecological resource use index of any building material.
Not only that, but timber doesn't take a lot of energy (or highly complex machines) to process and transport, in comparison to other construction materials like steel or concrete - cutting back on carbon emissions even further. It's also incredibly quick to build with, saving time and - again - energy throughout the construction process.
The lesson here: if kids are encouraged to learn about their classroom surroundings, and the environmental benefits (or drawbacks) of materials used, there's plenty of 'green' teaching material all around!
Timber is a fantastic material for green education more generally; just getting some in can provide a nice ecological learning resource. As well as being useful for use in school design technology projects, timber can simply be left to biodegrade. This could be a rather longer-running, informative "project" in itself! Consider having the children write a fortnightly report on the timber's slow degradation.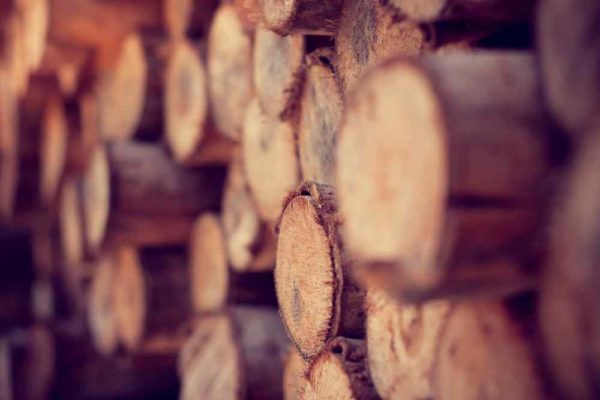 Looking to create the ultimate environmentally-friendly study space? Try timber. If you were wondering what a timber teaching space looks like, we've got plenty of case study inspiration.
Building sustainably - that is, with timber - can sometimes open projects up to financial grants and other funding from local authorities. Check out the Funding Guide for more information! If you're interested, get in touch with our friendly team for a no-obligation chat.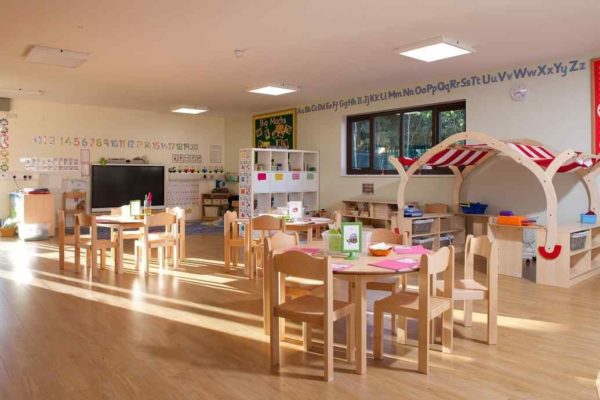 Go Back
View all Blog posts