Posted:
Imagine having a home gym in your garden.
Your very own space for home workouts, free from the crowds, at any time of day. No more 'gym commutes', either. No membership fees. No overused equipment. Your own comfortable, personal gym — designed with you in mind!
Why limit yourself to imagination? With timber construction, those design blueprints in your mind can become a reality.
Thinking of making your dream garden gym pod a reality? Let's explore benefits, design ideas, inspiration and size requirements.
A garden gym: What are the benefits?
If you're here, we're pretty sure you're curious about home fitness… but these are but a few of the benefits of owning a garden gym.
1. A gym built with you in mind
With a garden gym, you can build exactly the space that you have in mind. It's your golden opportunity to implement a design for exactly your fitness needs! At a public gym, equipment can be spread out, broken, or in use — with a bespoke timber garden gym, this no longer need be the case!
2. No more crowds
Unless you share the keys with a family member, the only person who will be able to use your gym is you — obviously. No more waiting around for equipment, or having to strategically time your visits in order to avoid the crowds; it's a sort of freedom that, once experienced, you'll wonder how you ever coped with public gyms.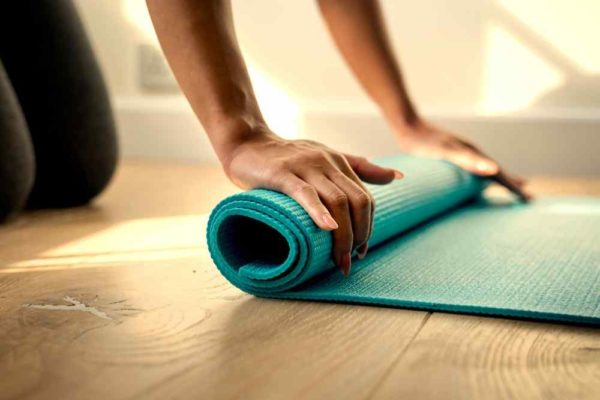 3. More privacy, fewer distractions
Following on from the above, public gyms afford very little privacy — pretty much none unless it's deserted. This can be a real downside for self-conscious gym goers. Even if you're totally confident, home exercise in a dedicated garden room means that all distractions are removed, allowing you to crack on.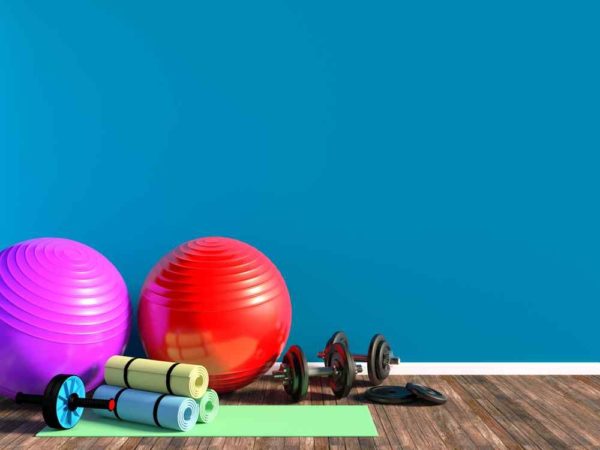 4. Add value to your property
Kiss goodbye to those dodgy, ensnaring gym membership contracts and boost the value of your house.
A beautiful, bespoke garden gym, as well as eliminating the need to ever pay a membership fee again, can add value to your property! Of course, there's an initial investment to be made, but the garden gym can pay itself off many times over by enhancing your home's value, complementing the appeal of outside spaces.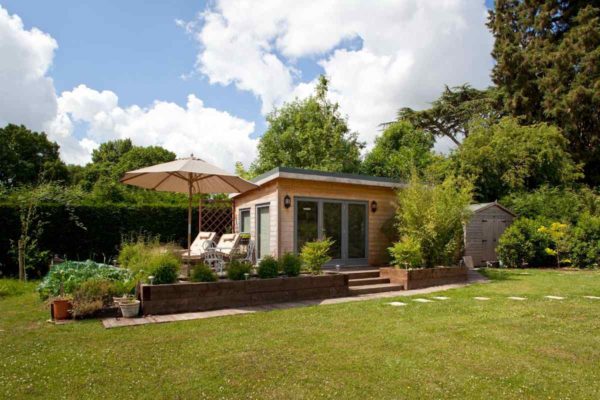 5. Save time — no more 'gym commutes'
Most people aren't lucky enough to have a convenient public gym that's easily accessible. Work, childcare or other important commitments can make it a struggle to fit the gym into your schedule. Less so when there's a gym just down the garden path for a home workout!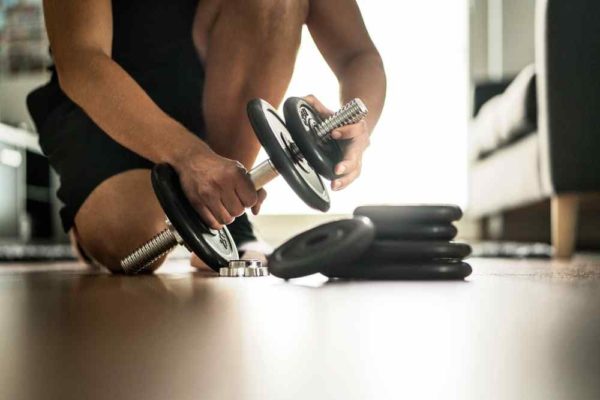 6. You're more comfortable
In the UK, you never know what the weather will throw up. You want year-round, comfortable usage of your garden gym; no one wants to be frozen working out in winter, or sweltering in the summer heat.
This is precisely why timber garden gyms are ideal — they have superior thermal performance compared to traditional buildings. As well as maintaining a consistent temperature all year round, timber builds facilitate excellent air quality.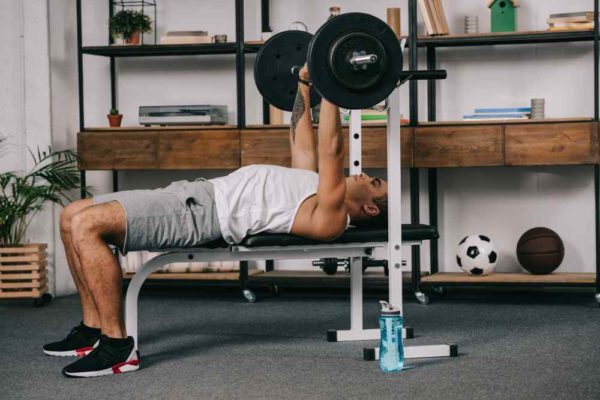 Now for a little bit of technical detail. Timber is a hygroscopic material, with a cellular structure consisting of air pockets. As well as helping it to fight against humidity, this limits timber's ability to conduct heat — keeping users cool. These air pockets also act as a natural insulator, holding in that precious winter warmth, as well as making timber is breathable material.
That's in addition to being able to be fully draught proofed and central heated. These buildings can also be fitted with sliding doors which open up to the outdoors. As well as the obvious cooling effect when temperatures are high, this gives a nice outdoor view during your home workouts!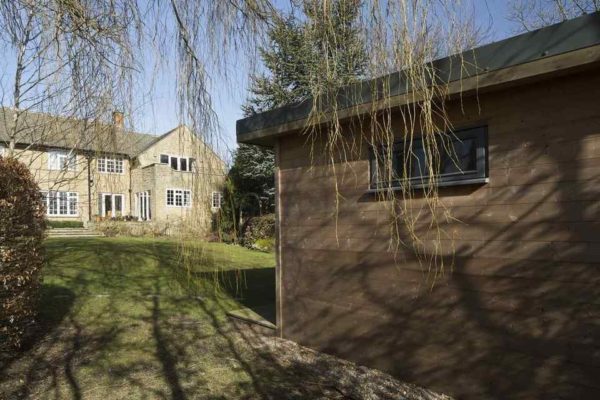 Contemporary garden home gyms: Design inspiration and ideas
Timber is the perfect material for creating a beautiful, sustainable, high-tech garden gym. We've worked on a wide range of garden rooms specially designed for home exercise and fitness — so here's some inspiration from our collection of builds!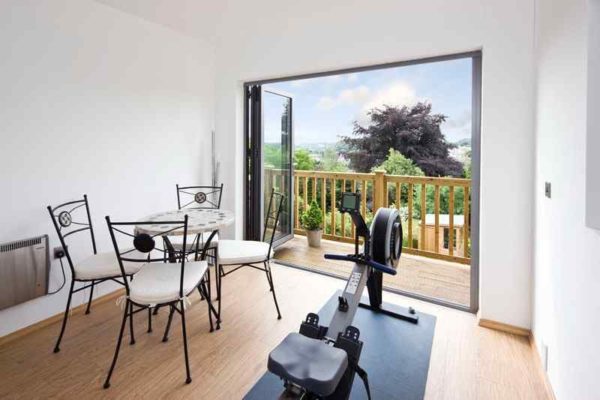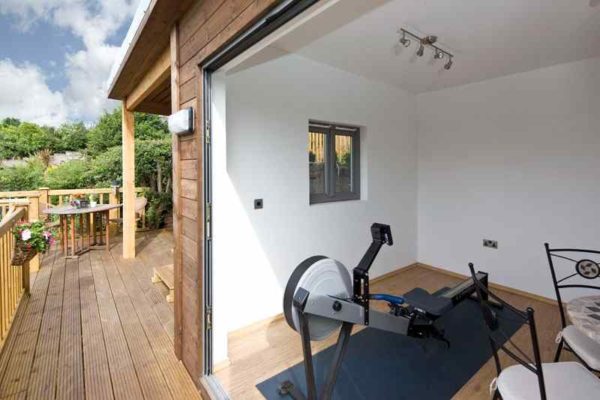 One of timber's greatest virtues is its uncanny ability to be right at home. As a natural, 'biophilic' material, timber complements surrounding greenery; even the newest of builds can give the impression of having always belonged.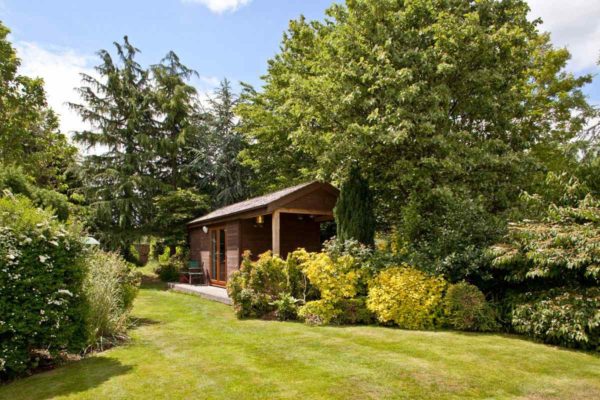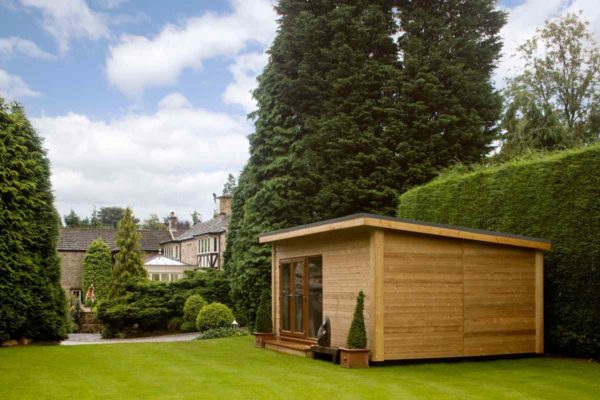 Imagine a relaxing, reinvigorating dip in the jacuzzi following every workout? This build we completed has one next to the rowing room.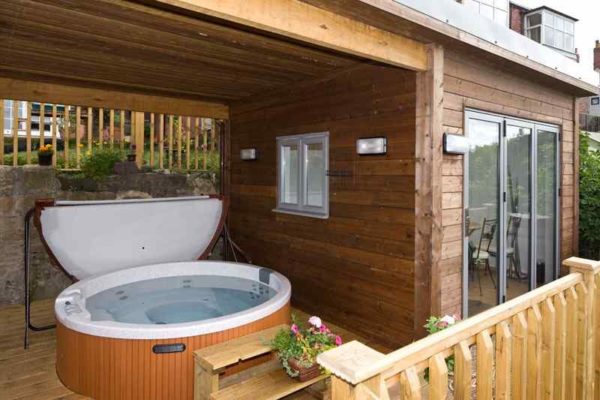 The great thing about timber — it is able to acquiesce to whatever architectural vision you have in mind. Although there's no limit to what can be created, why not take a look at our garden room design ideas for some inspiration to help visualise your project?
What about size requirements and planning permission for garden rooms?
At The Stable Company, we offer a comprehensive, bespoke planning and design service. Over the years, our expert team have worked on a huge range of garden room projects, large, small and everything in between. We believe we've iterated to the perfect design practices — our Complete Care service — and we'd work with you to ensure size and planning permission requirements don't pose an issue. Each individual project is bespoke, with its own considerations.
Looking to start a garden gym project? Don't sweat it…
We have decades of experience designing, manufacturing and installing bespoke, timber-framed outbuildings, garden gyms, rooms and eco pods. Get in touch with our friendly team for a no-obligation chat about your project requirements!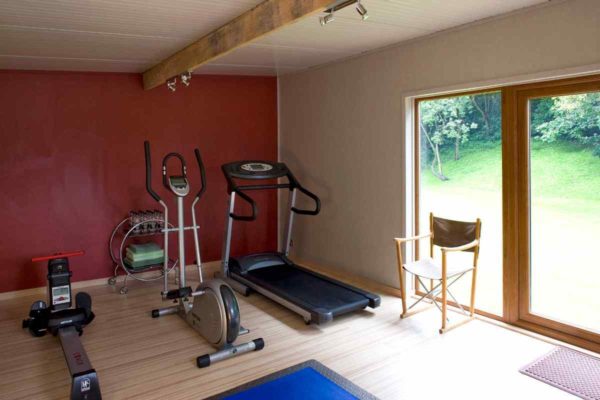 Go Back
View all Blog posts