Posted:
Apart from their own homes, school children (and teachers!) spend a lot of their time inside the classroom — so having a comfortable environment for learning is crucial.
Here's how to create one — this blog post discusses the various things to bear in mind to create the most comfortable, productive classroom environment possible.
What steps can I take to optimise my classroom's comfort? What should a classroom look and feel like? How do I keep cool in class? First up...
1. Temperature – can heat affect educational performance?
Fluctuating temperatures can create real distraction — and even hamper educational attainment.
In one study, the academic performance of children was measured against a manipulated temperature, achieved by idling or turning on some cooling units. There was a blind crossover design that also measured outdoor air supply; crucially, the results found that:
School performance on numerical and language-based tests significantly improved when the temperature was reduced from 25°C to 20°C.
The study concludes with a fairly unequivocal assertion: "avoiding elevated temperatures would improve educational attainment". Boom.
So, how do I keep temperatures around this hallowed 20°C mark? Consider opening windows when it's hot, and potentially installing cooling units. If you're thinking more radically, it could be worth investing in a well-designed teaching space that has good natural thermal properties and maintains a solid internal temperature.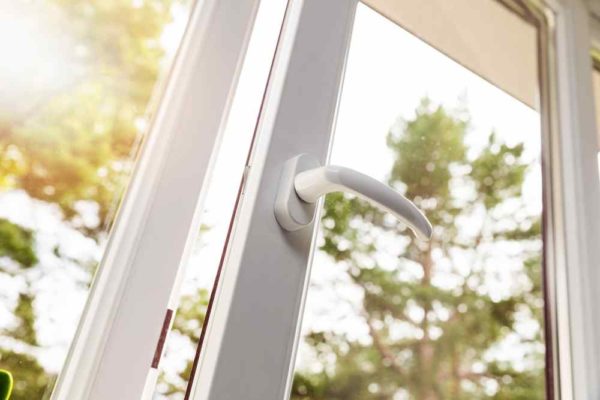 2. Air quality – can good ventilation boost learning?
"Can someone pop open a window, please?" "Stick the fan on, will you?"
Yep — most of us will probably be able to attest to the discomfort of sticky surroundings. No one's going to be at their most productive in a hot, stuffy classroom. Science backs this up: poor indoor air quality (IAQ) can harm pupils' health academic progress.
Lower ventilation rates are associated with higher absenteeism and more respiratory problems in children
There is evidence for an association between ventilation rates and the attention and performance of students
The performance of four numerical exercises improved significantly when outdoor air supply rate increased from 5.2 to 9.6 L/s per person
Another asserted that 'maintaining adequate ventilation and thermal comfort in classrooms could significantly improve academic achievement of students'
So get those windows popped and glorious fresh air filling the classroom — and reap the academic and health benefits.
3. Surroundings, decoration and other furniture can improve pupils' performance
Does the way your classroom is decorated affect your learning? The answer: yes.
Humans have a natural desire to be surrounded by nature — also known as 'biophilia'. Cunning architects have been using this knowledge to inform their work, and there's such a thing as 'biophilic design'. 'Biophilic' environments cater our innate connection to the outdoors by incorporating natural scenery and furnishing to buildings.
Where's the evidence, you may ask? Well, check this…
One study noted that 'green plants and vistas reduce stress among highly stressed children'.
Another discovered 'significant benefits in classes with solid wood furnishings'.
Natural surfaces can reduce 'school-related stress', blood pressure, as well as even induce good behaviour.
Still not convinced? One report notes that 'wood is a biophilic material that reduces stress reactivity when present'.
So, what should a classroom look and feel like? Incorporate natural furnishings into your classroom, such as timber, as well as plants and 'green' vistas.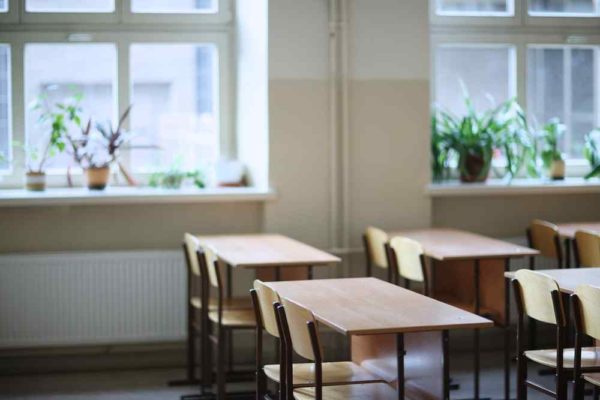 4. Lighting is king for any learning environment
A good guiding principle for a learning environment — indeed, any human-occupied building — is to maximise natural light (and minimise poor-quality artificial light).
Why? Well, for one, 'poor quality of electrical lighting causes headaches and impairs visual performance'. In addition, light has been identified as a 'key design parameter' in predicting the progress of school pupils. That's according to a study of 3677 pupils — that's 153 classrooms in 27 schools.
As if you weren't already convinced by the shocking evils of artificial lighting (okay, that might be putting it a bit strongly), consider that 'windows are the number one determinant of the occupants' level of satisfaction with a building'. Natural light improves our mood, behaviour and productivity.
So, an ideal learning environment allows natural light to flood the classroom. If you're in a traditional school building, ensure that your electrical lighting is of high quality — not harsh and too bright — and unobstruct all windows.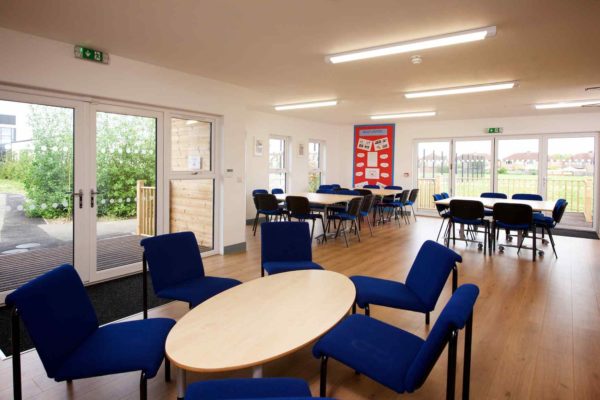 5. Can noise levels affect academic attainment?
It's a no brainer, to be honest — a classroom full of unwelcome, outside noise is an incredibly distracting learning environment.
External noise was found to have a significant negative impact upon performance, the effect being greater for the older children.
Noise has detrimental effects upon children's performance at school, including reduced memory, motivation, and reading ability.
Sometimes there's no way to avoid noise distraction, but the guiding principle remains: minimise noise distraction where possible. Well sound-proofed classrooms should will help considerably. Also, establishing 'quiet zones' in corridors could have a big impact. So too could choosing a learning environment away from the main school building… the benefits of outdoor learning are certainly abundant. Peace and tranquility while learning can also be achieved by investing in a modular classroom (more on this later).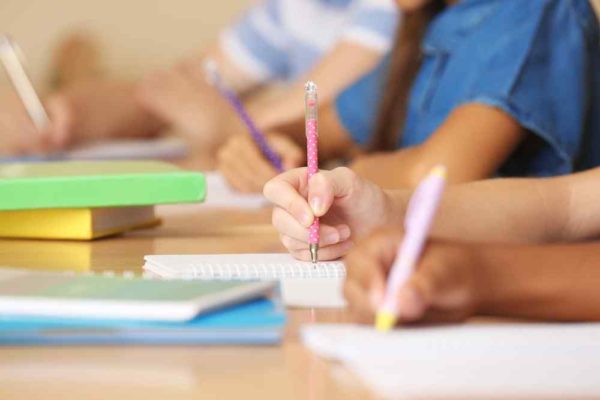 6. Seating plans and ergonomics need attention
Yep — the choice of seating, as well as its layout, can drastically affect student comfort and learning experience.
There's evidence to suggest that a pupil's seat can affect their attention span, retention of information and concentration. Sitting near the doors and windows, as well as at the far back of the room, can provide distractions for some students. There's nothing worse than being stuck in a bad seat — so, in an ideal world, try to create a classroom where there are no 'best seats'.
With this in mind, make sure to avoid the traditional 'soldier rows' where possible. Go for three columns with aisles in between — typically with two seats on the end rows, and four in the middle. From a comfort point of view, make sure to seat those with poorer eyesight closer to the front of the class.
Better still, for group and peer-to-peer working, consider a circular, semi-circular or round table seating plan when space allows and activities demand it. These flexible layouts are increasingly popular for keeping all learners fully engaged and valued.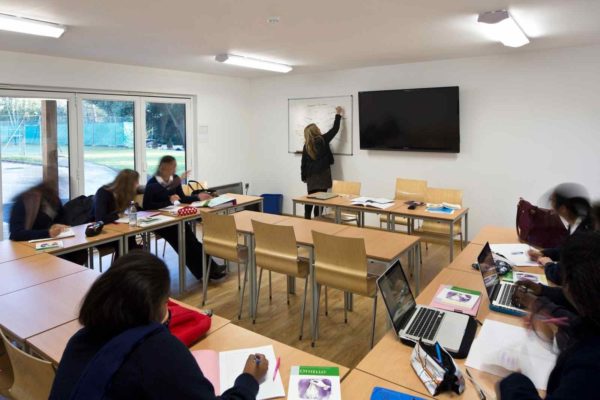 Of course, the physical seat that the student is sat in can affect their comfort too. Avoid old-style chairs with tilted backs; they can encourage learners to round their backs. As many teachers move away from the 'sit still and listen' teaching style, portable, customisable chairs are growing in popularity and could be a solution for your school. The chair should adapt to the height of the child, provide postural support as well as allow for continuous movement.
A chair should facilitate a learner's natural movement, rather than restrict it. This gets all the essential nutrients and ensures activation of the appropriate back muscles when sitting for extended periods.
The ultimate comfortable learning environment — a modular classroom?
Timber-framed modular classrooms have soared in popularity in the education sector, partly because of their fantastic thermal performance and comfort credentials.
Timber is a natural insulator; it is a cellular material with air pockets in its structure, allowing it to maintain a more stable temperature during summer and winter. These air pockets also allow the material to exchange moisture with the surrounding air, fighting against humidity and boosting indoor air quality.
Because they are modular, they can be placed anywhere on a school's grounds, away from the hubbub of the main school; in this way, timber classrooms be a useful way of taking learning away from the hustle and bustle of the school — providing a learning environment free from noise disruption.
Also, when designed intelligently (for example, with strategic window placement and 'smart lighting'), these modular eco classrooms maximise natural light. Timber classrooms also conform to the 'biophilic design' principles discussed earlier; a well-designed classroom will make use of natural furnishings to reduce users' stress levels.
They're also fully bespoke learning spaces which can adapt based on need, avoiding a one-size-fits-all seating arrangement.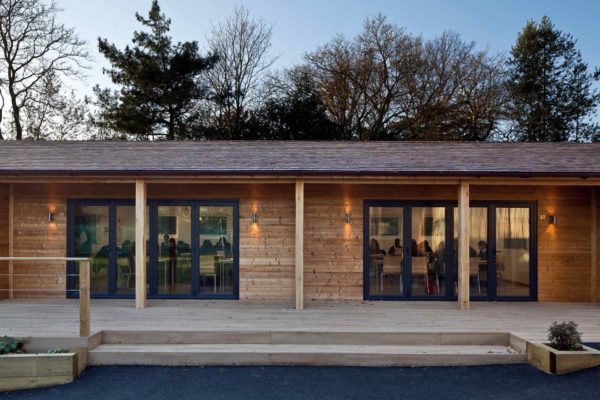 These are exactly the type of classrooms we create. For more inspiration, take a look at our education case studies.
Could your school benefit from something similar? Get in touch with us to start putting plans together for your perfect learning environment!
Go Back
View all Blog posts