Posted:
How can we boost the learning experience for pupils with Special Educational Needs and Disabilities (SEN/SEND)? We've asked the experts for their thoughts on how the classroom plays a key role.
Creating the perfect classroom is never an easy task — and special care should be taken if you're catering for pupils with Special Educational Needs and Disabilities.
To make a learning environment that performs for each student, every aspect of the room needs consideration to address their specific needs and facilitate the best learning experience: furniture, space, accessibility, colours, textures, technology, temperature, acoustics and more.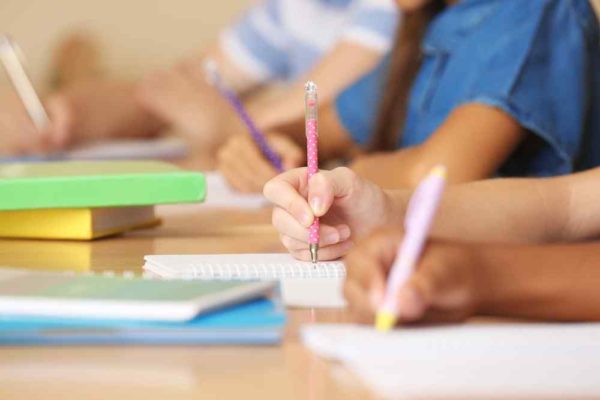 Jules Daulby
Jules Daulby started her teaching career as a Drama and English teacher. Having written many articles on the topic, she has a passion for inclusive education, as well as experience working with pupils with Special Educational Needs and Disabilities — particularly ADHD and dyslexia.
It's her mission to ensure classrooms are inclusive as possible for all pupils, enabling each to thrive. She works on The Inclusive Classroom podcast and, as a literacy and inclusion expert, who better to ask about what makes a good SEN classroom? From her own experience, here's what Jules had to say about the perfect learning environment…
"Sound is really important — echoing, buzzes and areas which make noise and voices louder can be very stressful. I have a loud projector in my classroom at the moment and, for some, it is very annoying so I have to turn it off when we're working quietly and concentration is required.
"White noise however, or general sound similar to cafe talk, is purposeful and can create a good learning environment. Even floors can make a difference - soft and quiet but easy to clean. Smells really affect children so if carpets carry odour that can be a problem.
"Calming lighting and colours work well as do clean, crisp lines. When rooms are 'busy' with too many bright colours and loads of things dangling from ceilings it can make it stressful for some and too distracting for others.
"Lighting has made a huge difference over the years - those awful fluorescent tube lights are thankfully a thing of the past in new builds.
"Clear and well-designed working walls and displays are good, however. I don't like the rooms with nothing in them. Lots of cupboard and draw space (clean lines) is useful so teachers have lots of storage - keeping things out is distracting.
"I like high ceilings and space (not village hall-type space which is too much) with curved tables, but that's not always possible! Big spaces where there are transitions are really useful — packed, narrow corridors can cause anxiety for many children. I'm a fan of open spaces with balconies as these are less claustrophobic.
"Toilets are an interesting area - I'm not convinced about open space and mixed gender ones but they definitely reduce bullying and help gender fluid students.
"Finally, my biggest bugbear is the incorporation of tech which isn't designed by the architects or teachers. Some examples — an ugly cable for a power socket on a big white wall in a sensory room used for films and imagery. It's now ruined.
"Putting plugs and sockets where small children can reach them - in one classroom we couldn't use the interactive whiteboard as the children (in a special school) would keep pulling the cables and breaking it."
Very interesting insights; dedicated open space is important for minimising anxiety and claustrophobia, as are sound and lighting. We need to pay particular attention to colours, walls, ceilings and storage — rooms that are too 'busy' can be stressful. Certain groups of pupils may also benefit from a mixed toilet layout to minimise bullying; the placement of things like plug sockets and other technology needs to be borne in mind, too.
Thank you to Jules for her fascinating insights. Read more about Jules' work in promoting inclusive practice and make sure to her a follow on Twitter!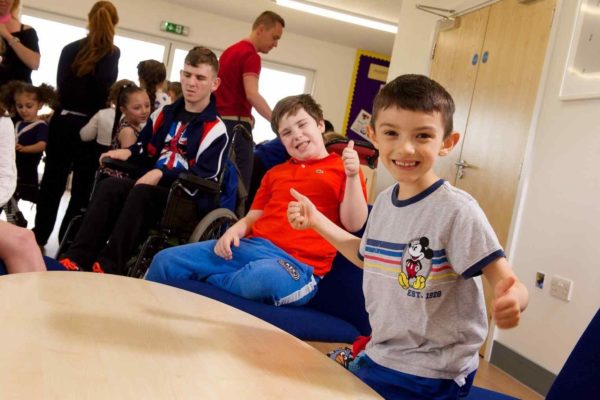 Mandy Wilding, nasen
nasen is the National Association of Special Educational Needs. A charity organisation established for over 25 years, nasen is dedicated towards towards the advancement of SEN pupils and education; they assist 'practitioners by providing relevant information, training and resources to enable staff to meet all pupils' needs'.
nasen is dedicated to ensuring that 'practice for special and additional needs is both effective and current' — so it's fair to say that any advice they could spare regarding the effective layout of a SEN classroom would be most valuable.
Luckily, Mandy Wilding, nasen's Education Development Officer, gave us her thoughts on some of the key things to think about.
"I would say that some of the key considerations for designing a classroom for pupils with SEND would be dependent upon the needs of the pupils who will be using it, as with all pupils.
"Furniture would need to be of an appropriate height for the size of the pupils, with adequate space in between for free movement around the classroom. This would be particularly important for pupils with physical disabilities where accessibility is of prime importance.
"It is important for pupils with SEND, but equally for all pupils, to have access to quieter learning areas within the main classroom (eg. alcoves) so they can work quietly away from the noise of the rest of the class.
"Colours should be kept to calming shades such as greens and blues to aid concentration, rather than reds and oranges. Textures of walls and carpets can be really distracting and uncomfortable for some pupils with autism.
"Classroom temperature is of key importance to the learning environments as extremes are distracting to learning. It is important that the temperature can be controlled by the teacher with opening windows, blinds and effective heating.
"Acoustics are important for all pupils but those with hearing impairment may be disadvantaged by poor acoustics in the classroom. Light is also of key importance to any classroom, particularly one with visually-impaired pupils. Classrooms need to be well-lit but not over-lit, with effective blinds to cut down light when necessary to see computer screens and interactive whiteboards etc."
nasen's website contains more information on the important work they do; keep up to date with them on Twitter by following @nasen_org.
Benefitting SEN learners: Other classroom setup insights
Incorporate well-defined areas
The Global Education Institute is an organisation facilitating the exchange of educational, technological, and cultural information. They recommend the use of clear, well-defined spaces in classrooms for children with Special Educational Needs and Disabilities.
Such areas instil a sense of predictability in the classroom environment. They allow pupils to respect boundaries, anticipate learning activities, as well as plan for their participation in them. This can reduce anxiety and stress, improving behaviour and concentration.
On the other hand, ill-defined classroom spaces can heighten tension and foster confusion; the learning environment is less familiar. Consequently, this can have negative effects on the learning experience.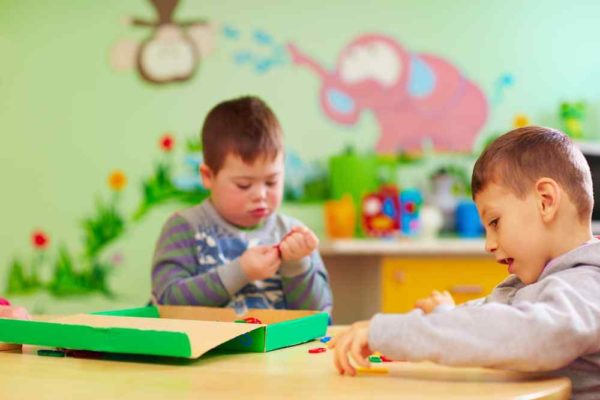 There's a real shortage of blinds.
Having got in touch with its co-founder Laura McInerney, we discovered a very interesting and useful resource: Teacher Tapp. They commission daily polls surveying thousands of teachers on a range of issues. Therefore, it's safe to say that their insights and intelligence are abundant, up to date and straight from the classroom!
According to Teacher Tapp, 59% of teachers work in classrooms where sunlight impedes their ability to teach or their students' ability to learn. Therefore, we'd say a crucial consideration for SEN classrooms — indeed, any classroom — is that sunlight does not impede the teaching or learning process.

Does sunlight coming into any classroom you teach in ever impede the ability of you or students to see properly?

Yes — 59%
No — Sunlight never reaches my windows OR I can adequately block it with blinds — 38%
Cannot answer / not relevant — 3%
Source: Teacher Tapp Daily Poll, 4 August 2019. Based on 4,439 responses.

Pupils with SEN may have additional sensitivities to excessive sunlight; on the other hand, visually-impaired learners may struggle if it's too dark. As such, levels of sunlight must be able to be managed: blinds are one common, fairly low-cost solution solution.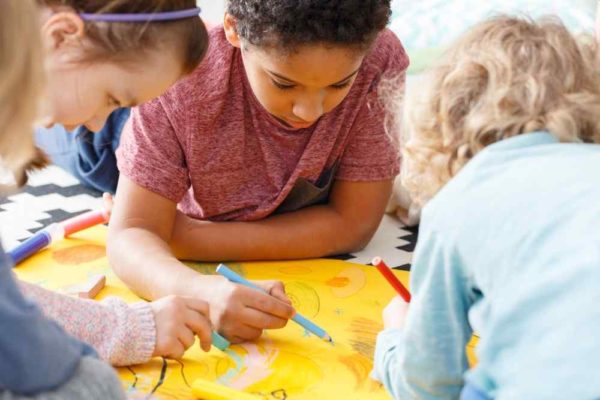 Classrooms should be bespoke to pupils' needs
IPSEA is a charity that offers free legally-based information, advice and support to help children and young people with SEN get the right education. They commented that "classrooms should be able to meet the individual needs of the child to ensure they receive the education they are entitled to" — so a bespoke approach to its layout, factoring in specific needs, is essential.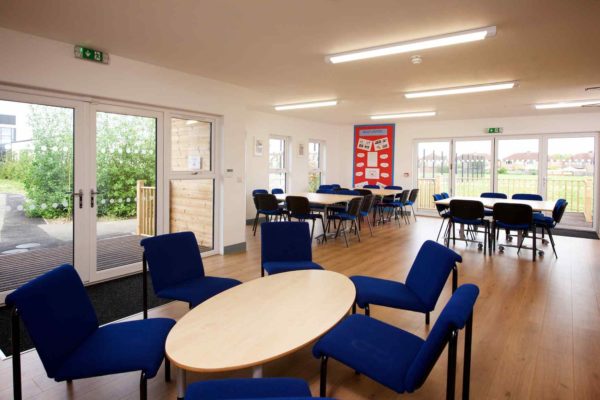 Our takeaway findings: aiding SEN learning in the classroom
Collating all of the insight from our generous contributors, we'd say the following are our top 'crucial considerations' for creating an incredible classroom that encourages the learning and development of SEN children; a SEN classroom checklist if you will!
Well-defined areas: To instil a sense of familiarity and reduce anxiety.
Open spaces: Clear transitions with adequate space for movement and accessibility.
Sound: Avoid echoing, buzzing and materials that make voices louder. Poor acoustics can be stressful for kids with hearing impairments.
Quiet zones: Access to 'alcoves' where pupils can work can boost concentration.
Carpet: Carpets with strange patterns, textures or odours can be distracting. Keep things simple.
Lighting: Ensure your SEN classroom is well lit by investing in modern lighting; avoid fluorescent 'tubes'. Avoid excessive sunlight by installing blinds.
Colours and decoration: Too many bright colours and things dangling can be stressful; calming blues and greens work well. Avoid reds, oranges and strange textures where possible.
Furniture: Where possible, make use of curved tables. Furniture should be of appropriate size for each pupil.
Plugs and sockets: Must be well placed away from students and not obscure important classroom features such as whiteboards.
Storage: Make full use of simple cupboards; messy classrooms are distracting.
Displays: Clear and purposeful, but not overly complicated.
Temperatures: As you can imagine, extremes are to be avoided. You should therefore incorporate opening windows, blinds and effective heating.
Toilets: Open space and mixed gender ones can reduce bullying and help gender fluid students.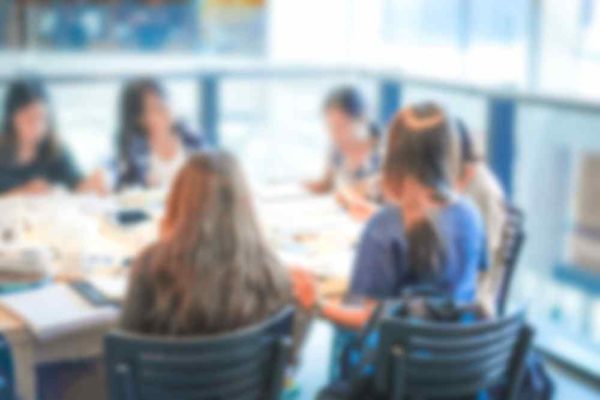 If you're interested in learning more about creating the perfect environment, visit our page about designing a SEN classroom. You might also find our dedicated school classroom funding guide to be of interest, if you're considering investing in a new building.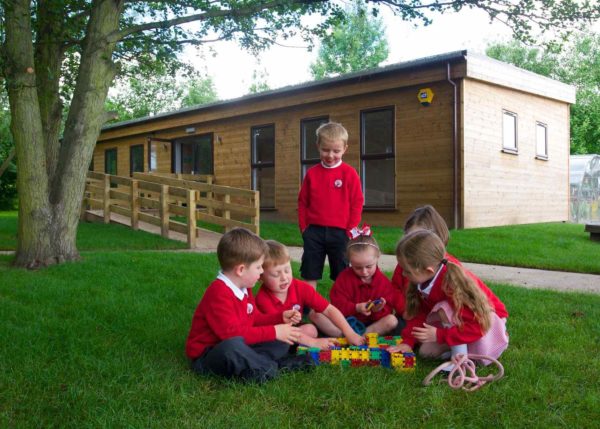 Go Back
View all Blog posts