Posted:
Are the spaces we spend our lives inhabiting actually harming our health?
It may come as a surprise, but our built environment can have a very big effect on our human wellbeing. Did you know that the materials surrounding you on a daily basis can provide real psychological and physiological benefits - or drawbacks?
The use of timber indoors is part of something called 'biophilic design', and is increasingly popular amongst architects involved with evidence-led design - design that focuses on creating living spaces that benefit us as humans.
Read on to discover how you could be better off mentally and physically with timber - we've done some serious digging and pulled in the best research out there!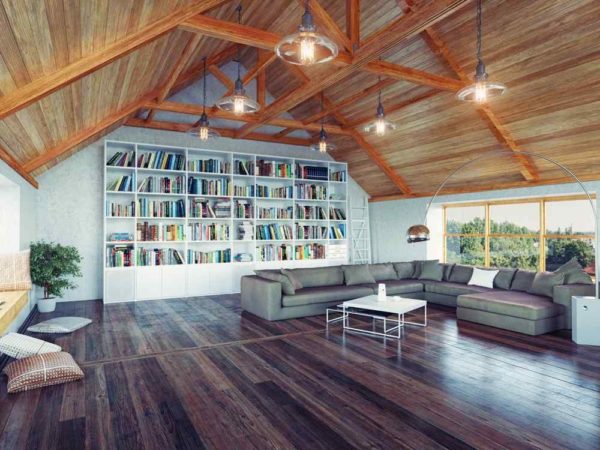 1. Timber lowers stress levels
When we're surrounded by timber, we're less likely to become stressed.
A report by University of British Columbia and FPInnovations, Wood and Human Health, established that 'visual wood surfaces in a room lowered sympathetic nervous system (SNS) activation'. Why is this important? Well, the SNS is responsible for physiological stress responses in humans.
Two groups of university students were studied in a 'wood treatment room' and a 'non-wood control room'. They were asked to conduct a stressful audio-based maths test; those in the wood room demonstrated less stress activation. Score one to timber!
'Wood, therefore, is one way to create a healthier built environment', according to the report's authors. As well as lowering stress, the study also reports that timber:
Improves attention and focus

Increases creativity

Reduces pain perception
"Wood is a biophilic material that reduces stress reactivity when present"
Wood as a restorative material in healthcare environments
Another report was also effusive in its praise of timber, noting 'improvements to a person's emotional state and level of self-expression', as well as 'reduced blood pressure, heart rate and stress level'. Who knew timber - and biophilic design in general - could be such a winner for our stress levels?
2. Can timber help us recover quicker?
Yes, that's right: evidence suggests that timber possesses restorative influences. This is because of wood's association with nature and the outdoors. One landmark study (Ulrich, 1984) discovered that surgical patients assigned to rooms with a view of a natural scene had shorter hospital stays than those facing a brick wall.
"We spend about 90 percent of our time indoors, and buildings have a unique ability to positively or negatively influence our health"
Harvard University, The impact of green buildings on cognitive function
So, bringing the outdoors in can benefit us. This doesn't only apply to indoor wood surfaces, either - if you're looking for some quick-win healing powers, try adding a few plants to your work, living or school environment. Grab those positive health effects!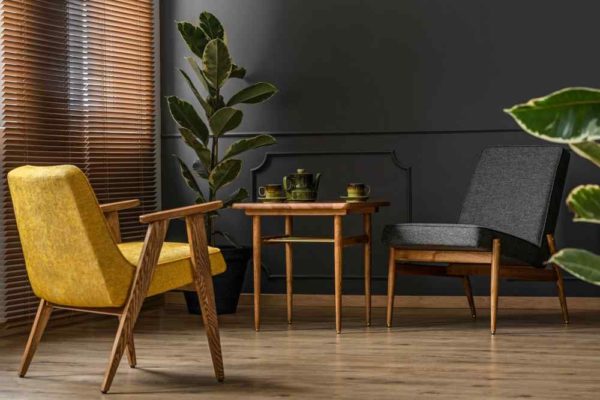 3. Timber can prevent mental and physical decline in the elderly
Timber can foster social interaction and potentially slow mental and physical decline in elderly people. No, this isn't some far-fetched sorcery - hear us out.
44 elderly Japanese residents were studied in wooded surroundings - tables, chairs and tableware - and then analysed in similar plastic surroundings. The results show a marked increase in social interactions when in the presence of wooden products.
"The regular use of wood products significantly increased the social interaction and activity levels of the elder. Thus, use of wood products may enhance the possibility of preventing mental and physical decline in the frail elderly."
4. How does timber connects us to nature, creating a more comforting environment?
As humans, we have a natural desire to be outdoors. As National Geographic puts it - we are 'wired to be outside.' Nature makes us happy. But when we can't be in nature, why don't we bring it indoors?
We spend over 90% of our lives in buildings and cars; buildings we are surrounded by can cause Seasonal Affective Disorder if they are too impersonal. Not good. Luckily, timber is to the rescue.
"Offices with wooden interiors also conveyed feelings of innovation, energy and comfort, whilst offices without wood conveyed feelings of being impersonal and uncomfortable"
That's according to Planet Ark's study. As mentioned, timber has biophilic properties, connecting us to outdoors and appealing to our innate desire to interact with nature.
According to the Windows on the World report, these days 'only 10% of Britain's children play in nature compared to 40% in 1985'. Bringing timber indoors is one way to at least claw back some of the benefits of the outdoors, even if the kids are inside!
5. Can timber improve school performance?
One landmark Austrian study in 2008, 'Schule ohne Stress,' (School without Stress) studied 52 pupils over the course of a year. It found that children in solid-wood classrooms, as opposed to those that weren't solid wood, pupils experienced 'significant differences between the health parameters ... mainly in heart rate (as a stress indicator), in vagal tone (as heart preserving recovery indicator) and in … school-related stress'.
It turned out that pupils in the solid-wood classrooms exhibited a decreasing of heartbeats by around 8600 beats during the day. The higher level of reported 'vagal activity' is also significant; in medicine, the vagal tone plays an important cardioprotective role - that is, it protects the heart from infarction and injury. Not only that, but pupils in the wood classroom slept better, reportedly.
Pretty amazing findings, we're sure you'll agree. Back of the net again for timber and its effects on our wellbeing - it can create health-promoting environments.
6. Timber improves cognitive ability
That's according to a Harvard University study. The study involved 24 people who were to spend six work days in an environmentally-controlled test office. The subjects were exposed to conditions of conventional and green office buildings. The participants were also subjecting to a green office with ventilation.
What were the results? Well, cognitive function scores were 61 percent higher in green building conditions and 101 percent higher in enhanced green building conditions. Although CO2 and ventilation rates had significant impacts on cognitive function, the impact of green building is whopping. Ignore at the peril of your cognitive function.
As the report notes, 'these findings have far ranging implications for worker productivity, student learning, and safety'.
7. How does timber keep us feeling cool?
Inside timber is a cellular structure which contains air pockets. These help to limit the material's ability to conduct heat. As such, timber is a fantastic insulating material. When it's cold outside, timber-framed buildings better retain heat; when it's hot, you're less likely to overheat.
In fact, wood insulates fifteen times better than masonry, 400 times better than steel and 1,770 times better than aluminium. Modern timber construction methods mean that's also extremely easy to supplement these natural properties with artificial insulation.
This brings financial and environmental benefits - helping to reduce reliance on heating and cooling costs - but also physiological ones; well-insulated buildings keep their human occupants at a more stable, agreeable temperature. Timber is also a hygroscopic material, giving it the ability to exchange moisture with the surrounding air, fighting against humidity. Timber's keeping it cool.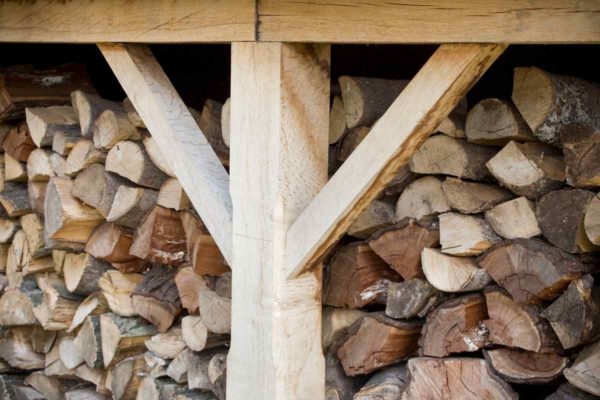 8. Environmentally-friendly: Timber benefits our planet
When sourced sustainability, timber is a key tool in fighting against climate change. Well-managed forests will regrow, and timber stores carbon dioxide from the environment, as well as using less carbon dioxide to produce and transport (because of its lightweight nature).
High-five! In a roundabout way, this benefits all humans further down the line. Timber-framed construction is an essential tool in fight to preserve our planet for generations to come.
If you've invested in a timber building, we'll permit you a smug pat on the back for doing your part for the environment. You've used a 100% renewable building material - so feel good about yourself (that's a health benefit, right?).
Live your best low-carbon life - and invest in timber.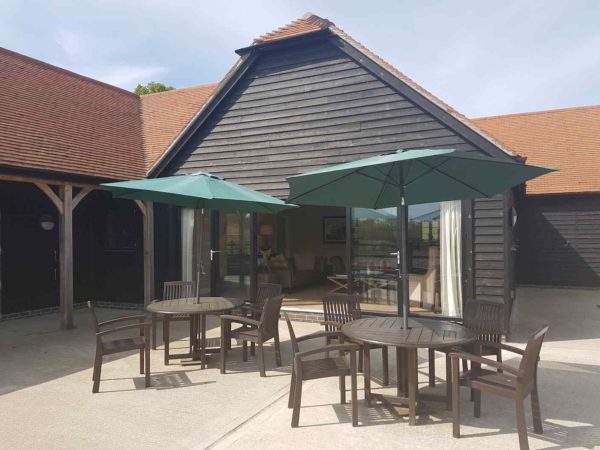 Are you a school looking to get in on some of these health benefits? How about a timber classroom? Looking to create a garden pod hideaway to capture these physiological benefits?
We've been creating bespoke, timber modular buildings since 2002 - get in touch with our friendly team for a no-obligation chat to talk through what you have in mind.
Go Back
View all Blog posts