Posted:
We probably all have a faint idea that's it good to be outside, and not stuck indoors. After all, it's something our parents have drilled into all of us.
But what actually are these benefits to young school children? What is the science behind the claims about the outdoors being so good? How can it improve learning?
There are real physiological, social and academic benefits to taking learning outside, just as there are drawbacks to not doing so. For example, have you ever considered that your pupils might be at risk from 'nature deficit disorder'?
Here are eight ways that outdoor learning could provide a big boost to your kids' learning. It's not called the great outdoors for nothing!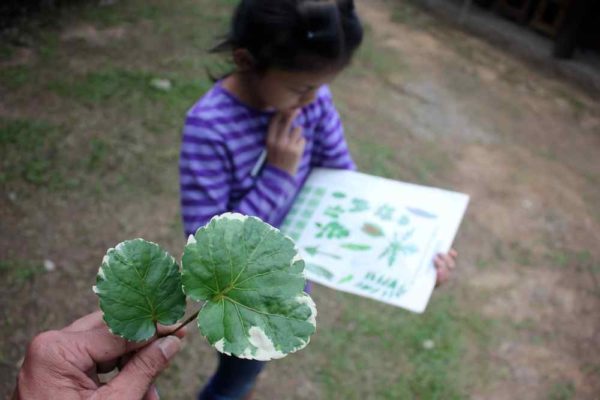 1. Can outdoor learning boost academic performance?
Education that involves nature can boost schooling performance - FACT!
One of the key studies, Effects of outdoor education programs for children in California, focused on 255 school children over four primary schools. One group of children were given an outdoor education routine, with a control group for comparison. The study found:
Children who attended outdoor school raised their test scores by 27%

Students who attended the program received significantly higher ratings than children who did not participate for: self-esteem, conflict resolution, relationship with peers, problem solving, motivation to learn, behaviour in class.
So, as well as higher standardised test scores, outdoor learning boosted the kids' social and personal skills. A better attitude about school, higher attendances and boosted overall achievement. Many researchers have attributed this improvement to the hands-on aspect of outdoor learning, as well as its greater relevance.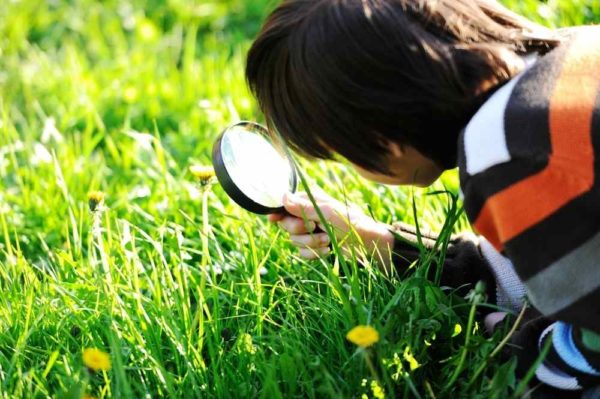 2. Outdoor learning improves personal child development
Following on from the above, kids work better in groups when they're in the great outdoors. They're not sat in regimented seating patterns - but have a fuller sense of freedom.
Collaboration outdoors can improve emotional, intellectual and behavioural development. Those learning outdoors develop their creativity, problem-solving, independence, confidence and more.
"Playing in natural spaces supports a child's sense of self, allowing children to recognise their independence alongside an interdependence and connectedness with their ecological worlds."
Play, naturally: A review of children's natural play says it perfectly
Consider this finding in the Gaining Ground report, too: 'Students demonstrated more positive social behaviour when learning and playing on green school grounds.'
3. Can outdoor learning improve kids' health?
Outdoor learning can improve our well-being - physical, mental and emotional. If you don't believe us, see what Play, naturally say (as well as many other studies):
"The powerful combination of a diversity of play experiences and direct contact with nature has direct benefits for children's physical, mental and emotional health. Free play opportunities in natural settings offer possibilities for restoration, and hence, well-being."
Outdoor learning has been proven to reduce stress in young learners. According to Wells and Evans (2003), 'green plants and vistas reduce stress among highly stressed children'. Learning environments with a greater number of plants, greener views, and access to natural play areas demonstrated a lower level of stress.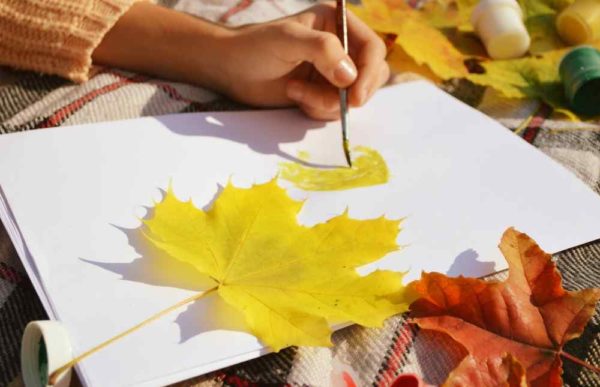 4. Outdoor learning connects us to nature
Did you know that there's such a thing as 'nature deficit disorder'? Humans have natural biophilic tendencies - meaning an innate desire to seek connection with nature. When we are deprived of these opportunities, negative outcomes can follow. According to reports, this can include 'diminished use of the senses, difficulties with paying attention and higher rates of physical and emotional illnesses'.
Unfortunately, in the 21st century, kids are exploring and interacting with the surrounding natural environment less often. In fact, three-quarters of UK children spend less time outside than prison inmates - so there can hardly be a bigger argument for taking learning outdoors.
Learning outdoors can also inspire kids to become physically active in their spare time. This is known as 'follow-up' - and is a great tool in fighting against the risk of childhood obesity.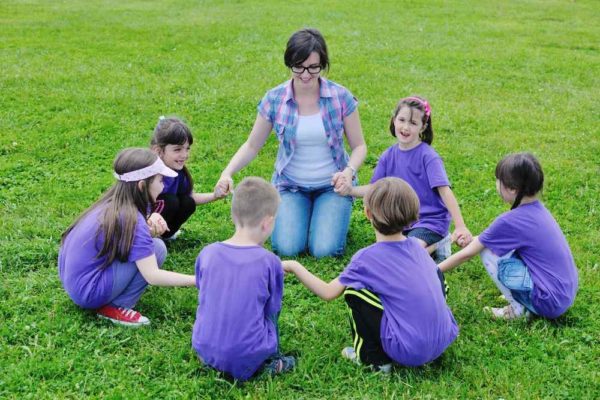 5. Outdoor learning gives children a love and appreciation of our natural surroundings
Many academic studies have connected outdoor learning and play to instilling a sense of civic duty in young people, also feeding into a sense of place in their community. One report notes that "green school grounds promoted environmental awareness and stewardship."
"Playful, experiential and interactive contact with nature in childhood is directly correlated with positive environmental sensibility and behaviour in later life."
Play, naturally: A review of children's natural play says it perfectly
Children who attended outdoor school have been proven to have significantly larger gains in environmental behaviours, compared to those who didn't attend: "Children who attended outdoor school engaged in positive environmental behaviours (e.g., recycling, etc.) at home".
Get pupils outdoors, and help them to become the next generation of nature lovers!
6. Does outdoor learning improve behaviour?
It probably goes without saying, but getting outdoors provides a refreshing new setting - providing a bit of variety to the monotony of the four classroom walls. But it can also get the kids on their best behaviour. Take a look at what Gaining Ground said!
"Green school ground encouraged students to be more well-mannered, tolerant and polite with each other ... there was less fighting, more sharing of toys and more kindness. In the words of one principal, the students were "generally having more fun and being nicer to each other."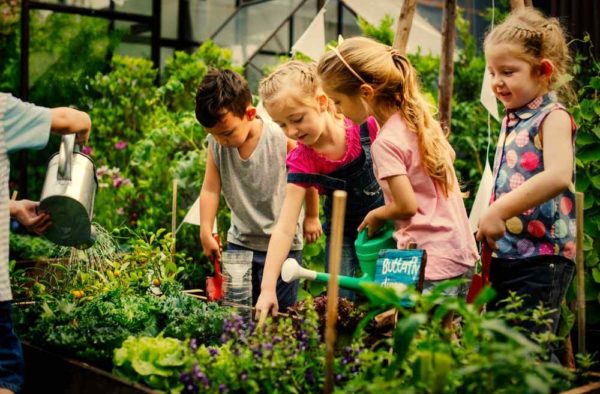 7. Outdoor learning is more fun for teachers!
"When I am teaching outside, I feel excited again...I realize that I still have a lot of passion for teaching."
If you're a teacher, this applies to you. Helping your little learners to explore outdoors has been proven to boost enjoyment of your job. Gaining Ground's report backs this up: outdoor learning is more fun for teaching staff.
"Teachers had renewed enthusiasm for teaching and were using a wide variety of innovative instructional strategies on green school grounds."
8. It gives practical experience
Whether it's examining certain types of creepy crawlies, leaves, species of butterflies, using a compass or starting a gardening project, outdoor learning gives practical, real-world experience that kids love to soak up.
As well as learning these new specific skills, outdoor activities have broader benefits - problem solving, thinking skills and teamwork, as well as feeding over into curriculum areas such as mathematics and English.
How do I fulfill outdoor learning objectives?
Timber modular classrooms are a fantastic way of facilitating outdoor learning and play; they can be situated in areas overlooking school fields, giving easy access to green space.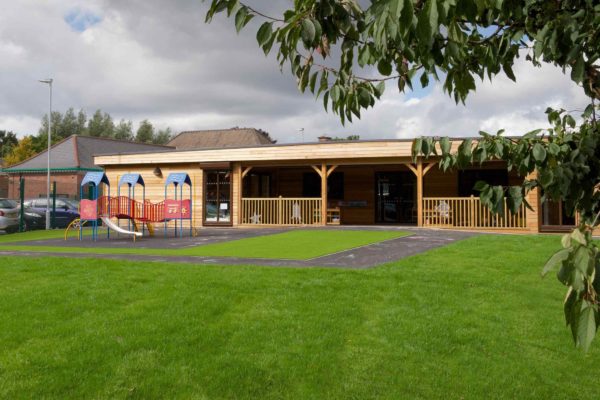 With features such as bi-fold doors, the classrooms can easily be opened up, 'bringing the outdoors in'. Take a look at our education case studies for inspiration; we've been creating dynamic timber modular classrooms for schools for many years. If you feel your school could benefit from some additional space for engaging with outdoor learning objectives, get in touch with our friendly team for a no-obligation chat.
If you are interested in reading more about how time outside is good for your health click here.
Go Back
View all Blog posts