Posted:
If you're involved with Special Educational Needs (SEN) education, you'll be aware of the unique challenges that teaching SEN pupils sometimes throws up.
Your teaching methods and lessons need to cater for each child's individual needs; so too should your teaching environment.
To provide an optimal experience for pupils with SEN, a bespoke classroom design is the best solution - one created with your SEN pupils in mind.
This is an area where timber construction excels, providing the opportunity to create a classroom that caters exactly to their needs. Read on to discover how timber-framed school buildings can support and enhance SEN learning.
1. Address specific needs
Teaching kids with additional needs can come with special considerations, which modular timber buildings are particularly apt to address.
These can relate to:
Cognition - Your classroom may require additional apparatus to facilitate special experiences, assisting SEN learners in developing their critical thinking skills.

Behaviour - Some pupils may need a more structured learning environment - for example, with set boundaries for certain activities.

Communication - You may need, for example, 'safe spaces' to allow pupils to be calm, with low levels of distraction; this may also include therapy rooms.

Senses - It may be the case that special attention needs paying to lighting or acoustics for children with physical impairments.
With all the technical considerations that go into creating the perfect SEN classroom, is a regular, traditional building really the best choice?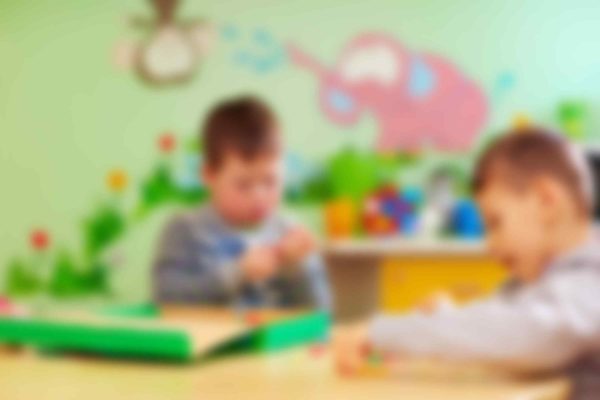 2. Give SEN pupils independence
Everyone agrees that children with SEN deserve exactly the same learning opportunities as any other pupil.
The question is: what learning environment allows them to navigate their learning environment without hindrance? Timber modular construction can give SEN pupils a big boost to their independence. How so?
Well, timber classrooms are at the cutting-edge of modern design; SEN learners can be assisted with specialist equipment and furniture, with the possibility for extra space and colour-coding, as well as classroom signposting. Popular additions to these classrooms include well-placed handrails, accessible storage and low-level door and cupboard handles.
Essentially, timber classrooms allow you to craft a bespoke space with SEN teaching in mind.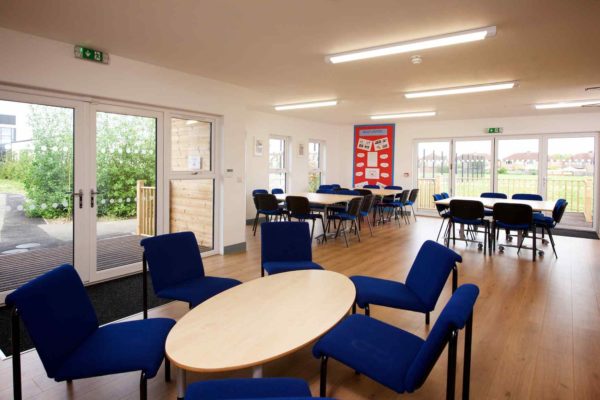 3. Safe & accessible
A traditional classroom building may not be optimised for the safety and accessibility of SEN learning.
When creating a timber modular classroom, you have the opportunity to craft a building that works perfectly for those children - which includes giving teaching staff clear lines of sight for the pupils, as well as incorporating design features to guarantee a safe learning experience. SEN pupils may expend their energy quickly, so designing a classroom with minimal travelling should be a consideration.
The placement and frequency of hygiene facilities needs particular thought; creating an optimally-accessible learning environment also means doing away with any unnecessary obstacles, in addition to a range of other considerations.
Many SEN schools we've worked with value the use of ramps and bi-folding doors, giving the pupils full accessibility and ease of access to outdoor areas. After all, as we've discussed, outdoor learning can be highly beneficial to children - these classrooms are a great way for SEN pupils to achieve these learning objectives.
Help your pupils feel safe and confident.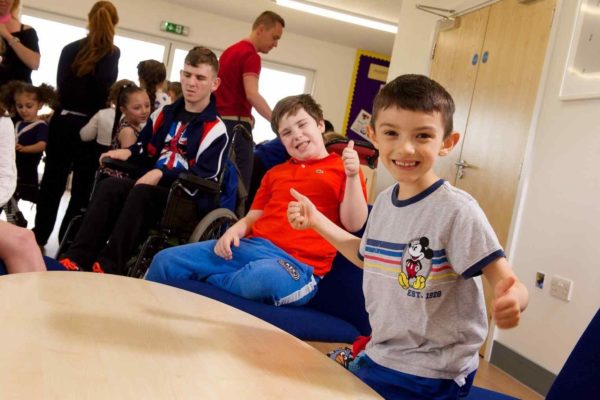 4. Health and wellbeing
It may sound rather far-fetched, but a pupil's learning environment can have a tremendous effect on their emotional and physical wellbeing - as well as their academic progress. There exists a strong body of evidence attesting to the 'biophilic' benefits of timber-framed, 'green' buildings! A timber classroom can:
✅ Reduce blood pressure
✅ Reduce stress levels
✅ Induce good behaviour
✅ Improve school performance
That's according to these landmark studies: School Without Stress (2008); Nature Inspired Design (2017); Wood and Human Health. We've also written a blog post about how timber can benefit health and wellbeing!
Timber buildings are hygroscopic - meaning they can leak heat when it's hot outside, but also have the ability to retain heat when it's cold. This keeps the classrooms at a more stable temperature - better for everyone. These thermal properties are particularly valuable for pupils who may have extra sensory or behavioural needs.
Research demonstrates that timber actually insulates 15 times better than masonry, as well as 400 times better than steel; the thermal performance of timber classrooms can also be supplemented with artificial insulation.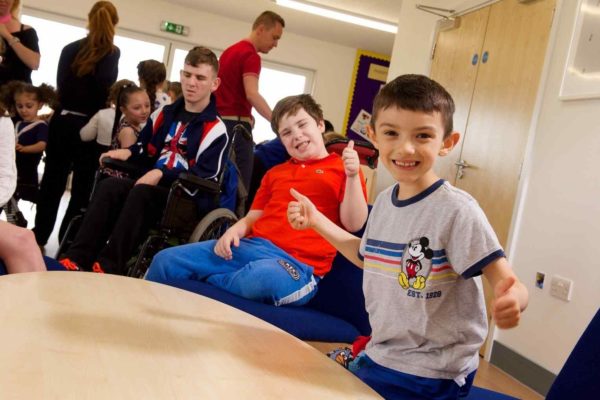 5. Sustainable: financially and environmentally
Put it this way: done sustainably, there's no building method that's as green as timber construction. Timber classroom blueprints - by virtue of their environmental friendliness - can often also become available for funding from a variety of sources, such as grants; make sure to take a look at our education funding guide!
As a rule, classroom building projects fulfilled with timber come in at a lower cost than those constructed with more expensive, traditional materials such as brick or concrete (they're also much quicker to erect). That's also not factoring in other longer-term cost savings: because these classrooms can be fitted with features like heat source pumps and smart lighting, they save on non-renewable energy use.
As we mentioned, timber retains its heat better, and also keeps out the cold, saving on heating and cooling costs! Clear environmental and financial plus points, coupled with the fact that timber absorbs CO2 from the atmosphere. There's a geography lesson in itself!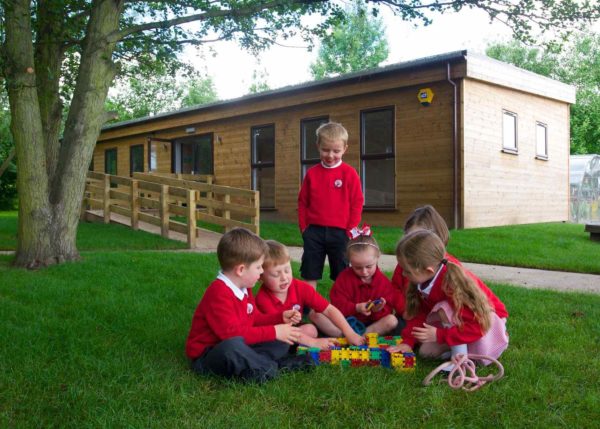 Sounds interesting, right?
We've been creating bespoke, modular classrooms for SEN schools for many years. Take a look at some of our design inspiration or case studies from previous projects; Keelman's Way School and Amberwood school are two SEN classroom projects that we're particularly proud of.
If these benefits have you thinking that a timber teaching facility could benefit the pupils at your school, don't hesitate to get in touch with our team for a no-obligation chat.
Go Back
View all Blog posts